Juan M. Gallego-Toledo, Psy.D., MIM, PMP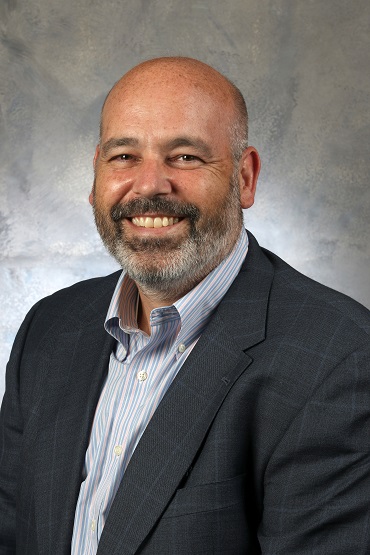 Juan M. Gallego-Toledo, Psy.D., MIM, PMP
Education
Psy.D. (2014), Organizational Consulting, University of the Rockies, Colorado Springs, CO
M.I.M. (1993), International Management: International Human Resources, Thunderbird School of International Management, Glendale, AZ
B.S., Business Administration (1992), Majors: GBA:International Business, HR Management, GBA:Business Information Systems, and Management, Central Michigan University, Mt. Pleasant, MI
Teaching
University of Colorado Colorado Springs
Central Michigan University
Regis University
Professional Experience
Center for Creative Leadership (Executive Education), Global OnCall Faculty, May 2017-Present
El Toro Aburrido LLC (Consulting), March 2011 - Present
Nokia, Inc (Sales, Marketing, Strategy), February 1994-December 2010
Certifications
Project Management Professional (PMP)
Paradigm's WorkPlace Big 5
Networking Diagnostics
Power+Systems' Organizational Workshop
Benchmarks® 360 Assessment Suite Certification
Challenge of Change (CoC); Hogan Assessments
Leadership Versatility Index (LVI)
Conflict Dynamics Profile (CDP)
CQ Unconscious Bias
Emotional Intelligence EQ-1 2.0
Influence Style Indicator
Languages
Spanish
English
French
Portuguese
Honors and Awards
Outstanding Faculty of the Year 2019
Dean's Recognition Award 2017
Courses Taught
Strategic Marketing
Marketing Research
International Marketing
Service Marketing
Principles of Marketing
Strategic Management
Service Management and Marketing (MBA)
Managing in Global Markets (MBA)
Articles and Publications
Gallego, J. M. (2020). Cultivating Cultural Self-Awareness: Transforming IB Students Into Effective IB Leaders. In Examining Cultural Perspectives in a Globalized World (pp. 65-93). IGI Global.
Gallego-Toledo, J. M. (2020). A Literature Review of Prejudice and Bias in Law Enforcement Where to Go, ResearchGate.net, June 23rd, 2020.
Gallego-Toledo, J.M (2019), The Shadow of Bias On Leadership: How to Improve Your Team's Productivity and Performance Through Inclusion, BookBaby Publishing, Pennsauken, NJ.
Gallego-Toledo, J.M. (2017), Chapter 6 - Organizational Trauma and Change Management. In S. Háša and R. Brunet-Thornton (Eds.), Impact of Organizational Trauma on Workplace Behavior and Performance, IGI Global. DOI: 10.4018/978-1-5225-2021-4.ch006
Gallego-Toledo, J.M. (2016). "Cultural Profiling and a Chinese Experience", Journal of Chinese Human Resource Management. DOI 10.1108/JCHRM-09-2015-0014
Gallego-Toledo, J.M. (2015). "The Relationship between the Perceived Frequency of Change and the Wellbeing of Telecom Professionals in the USA", Ann Arbor, MI: Proquest-UMI Dissertations Publishing.