Trade Wars and Business – How International Disputes Affect Local Businesses
Fri, 12/07/2018
07:30 AM - 09:00 AM
UCCS Downtown campus, 102 S. Tejon St.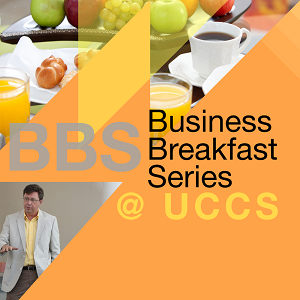 Class Size Limit :: 24
Registration Fee :: $45
*Discounts available to CU alumni, students, faculty and staff.  Please see available discounts below under "Pricing".
This event is a part of the new Business Breakfast Series @UCCS, organized by the UCCS College of Business' Office of Professional & Executive Development (OPED).  Programs are facilitated by business faculty and instructors. 
---
PROGRAM DESCRIPTION
Trade wars, tariffs, trade agreements and non-agreements have been prominent issues, especially in the past two years.  How will these seemingly far-away, global, national type of questions impact business decisions here in Colorado Springs?
Trade wars, tariffs, trade agreements and non-agreements affect supply chains, market access, input prices and output prices. You and your business may (will?) need to find new partners, may (will?) have some markets open and some markets close.  How will you prepare for these changes—or even should you prepare?
---
WHAT YOU WILL LEARN
Program participants will gain the following takeaways:
Separating out fact from fiction on the impact of trade wars, tariffs, trade agreements and the like.
What information should be considered in making your decisions and what should be ignored?
Gain understanding about the magnitude and impact of tariffs and how these affect local business decisions.
Understand the benefits and costs of trade and how these affect local business decisions.
---
RECOMMENDED PARTICIPANTS
This 1.5 hour program is designed for professionals in all industries, including:
Government
Manufacturing
Construction
Healthcare
Software
Non-Profit
Accounting
Law
Financial & Wealth Management 
Procurement Professionals 
Project Management Professionals
Sales Professionals
Business Development Professionals 
Education Professionals
---
APPLICATION OF LEARNING
This interactive session builds practical skills through lecture and discussion.  Participants can immediately apply what they have learned to their workplaces.
 
---
CERTIFICATE OF COMPLETION
Participants will receive a Certificate of Completion from the UCCS College of Business. 
 
---
PRICING
- Regular Registration: $45 USD
- Discounted Registration (CU Students, Staff, Faculty, and Alumni): $40 USD *

* Alumni from any CU institution and/or OPED executive education programs are eligible for Discounted Registration rates.
*Email Shawna at slippert@uccs.edu for discount code to enter at registration.
---
PRICE INCLUDES
Full catered breakfast
Session materials
Networking with professional peers
---
PROGRAM FACILITATOR :: Neal Rappaport, PhD
Neal Rappaport has a PhD in economics from MIT and an MBA and BA from the University of Chicago.  He currently is a visiting professor of economics at Colorado College and an adjunct professor at the UCCS College of Business.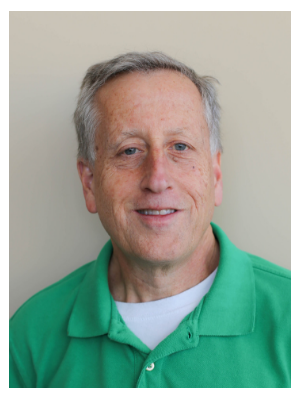 Neal served for 27 years in the Air Force, retiring at the rank of Colonel.  He served in the Balkans, Iraq, Afghanistan, the Pentagon, and at the White House as the Senior Economist for Trade and the President's Council of Economic Advisers. Neal also was a member of the faculty at the Air Force Academy and served as the Head of Department of Economics and Geosciences prior to his retirement from active duty.

Among Neal's other activities, he consulted on a variety of private sector initiatives in the Middle East and Afghanistan and was part of the senior team developing strategy in Afghanistan in 2011 and 2012.  He has also spoken at many events in the Colorado area on a variety of economics topics ranging from health care to Asia.

CONTACT INFORMATION :
Shawna Lippert
Director, Office of Professional and Executive Development (OPED)