Diversity & Ethics Case Preparation Workshop
Diversity & Ethics Case Preparation Workshop
From: Fri, 02/09/2018 - 08:30 AM
through Sat, 02/10/2018 - 05:00 PM
Leeds College of Business, University of Colorado Boulder
Are you ready to address the leadership challenges of a diverse workforce? Would you like to demonstrate to prospective employers your competence in solving complex business problems that respects differences and concerns of all stakeholders?
Why Diversity?
"A diverse workforce contributes to economic growth and development by stimulating an innovative, healthy and stable community. As a global company with employees and operations around the world, Newmont is proud to support the Inaugural Diversity and Business Ethics Case Competition and the talented students who embrace this challenging opportunity."   - Malik Duncan, Newmont Mining Corporation
How can you stand out from other's resumes? Consider learning about how to solve ethical problems at a workshop!  
The Diversity and Business Ethics Case Competition (DBECC) Case Preparation Workshop will be held on Friday, November 10, 2017 at the Arrow Electronics Headquarters in Centennial, CO. The goal of the workshop is to provide students with training on case presentation and analytics, while also allowing business students from across the state of Colorado to work together on business challenges. The workshops are intended to enhance students' skills and prepare them to compete in the Third Annual Diversity and Business Ethics Case Competition, which will be held in February 2018.  Agenda for the workshop is attached. 
The  DBECC is hosted by the Office of Diversity Affairs and the Center for Education on Social Responsibility at the Leeds School of Business. DBECC is an opportunity for students to gain real world experience while competing in a case challenge focused on diversity and ethics in a business setting.  See event Agenda 
Up to 12 students from each school can attend the case preparation workshop. We need a balance of freshman, sophomores, juniors and seniors. Apply early for first consideration! 
Prizes for the 2017 Diversity and Business Ethics Case Competition winning teams included:
1st Place: $5,000
2nd Place: $3,000
3rd Place: $2,000
To be eligible to attend this valuable workshop you must be:
Undergraduate business student
In good academic standing
Interested in representing UCCS in business ethics case competitions (DBECC, Daniels Fund Ethics Consortium, DECA)  
If selected to attend this workshop, a registration link will be made available to you to complete and upload your resume. The Daniels Fund Ethics Initiative at UCCS will pay for mileage to the workshop.   If you have questions, please contact me at tgonzale@uccs.edu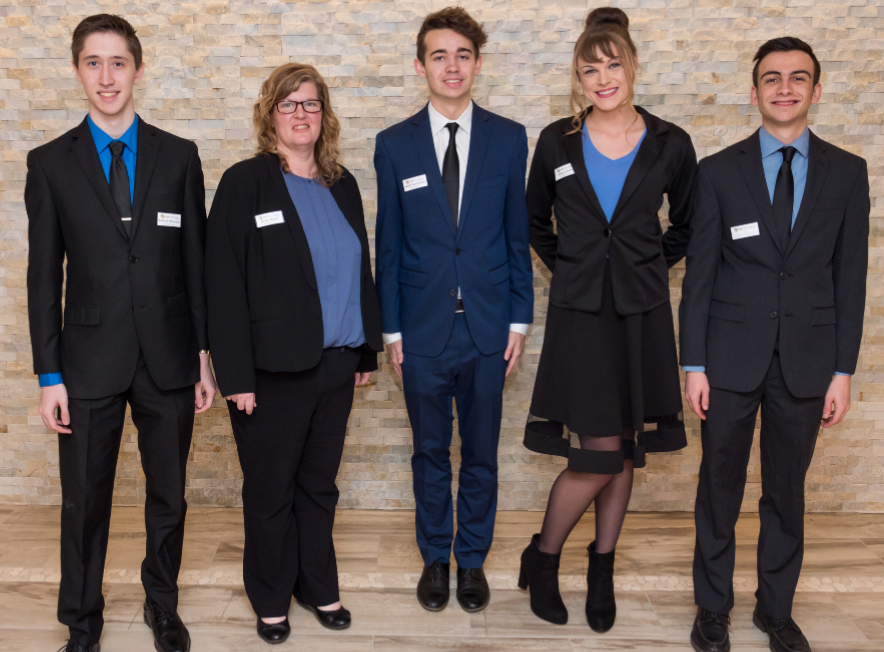 UCCS's inaugural year team members for the Diversity & Business Ethics Case Competition were:
Caitlin Dougan
Daniel Sarna
Jennifer Scoville
Nicole Seip-Romero
Forrest Senti
Elliot Whitecotton