The Business Casual - June 2020
Monday, June 29, 2020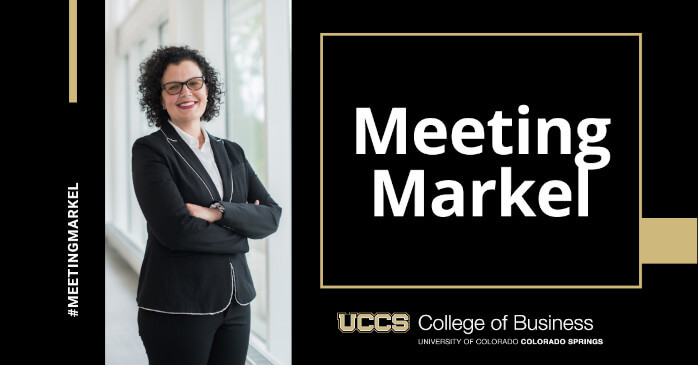 College of Business Students,
It is a pleasure to be joining you as dean of the College of Business. My first few weeks in this role have been both exciting and busy. I have participated in meetings with faculty and staff, campus leadership, alumni and community partners. I have also been involved in several important discussions regarding the opportunities and challenges facing campus over the coming months.
The Chancellor recently announced that we will be returning to campus in the fall semester. We understand how important an on-campus college experience can be for students, and we are excited to welcome you back to Dwire Hall. While we look forward to the fall semester, there are certain precautions that need to be implemented to ensure the safety of the campus community. Classes may be online, in person or a combination of both. The College of Business is working diligently to create an engaging learning experience while following health guidelines. Student success is at the forefront of our efforts and our faculty are planning courses that will keep your safety and academic success as top priorities. Once faculty have determined their course format for the fall semester, it will be available in the notes section of your class schedule. To stay up to date on our return to campus, please visit returnto.uccs.edu.
I encourage you to enroll in courses for the fall 2020 semester. August is around the corner and our classes are filling up quickly. If you have questions about the enrollment process, please contact your Academic Advisor at advising@uccs.edu. Our business-specific advisors are available to answer any questions you might have about the fall semester.
I hope you are enjoying the Meeting Markel videos each week as I explain more about myself, my professional background and my vision for the College of Business. To learn more about me, please visit the Meeting Markel website for a series of articles, videos and upcoming events. The College of Business will be hosting a Virtual Introduction event on July 9, 2020 at 3:30 PM on YouTube Live. I look forward to addressing your questions on a live broadcast with Chancellor Venkat Reddy and Provost Tom Christensen. To register and receive the YouTube Live link, please visit https://cvent.me/ZQ50r0.
We will also hold more intimate virtual events throughout the summer. I look forward to meeting you personally and learning more about how we can work together to create the best college experience and help you achieve your goals.
Warmest Regards,

Karen S. Markel, Ph.D.,
Dean, UCCS College of Business
[ College of Business Home ]