Life and Legacy of Dr. J. Daniel Couger
Life and Legacy of Dr. J. Daniel Couger
Overview
Dr. J. Daniel Couger (1929 - Oct. 20, 1997) was a Professor of Information Systems in the College of Business, University of Colorado Colorado Springs (UCCS). He joined the University of Colorado in 1965 and was one of the founding professors of the UCCS campus. He was the first UCCS professor who was awarded the Distinguished Professor at the University of Colorado.
---
Early Life and Education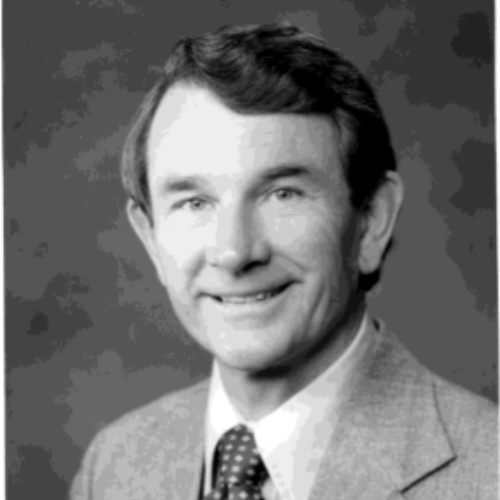 Dr. Couger was born in Olney, Texas in 1929.
In 1951, Dr. Couger earned his bachelor's degree in journalism from Phillips University in Enid, Oklahoma.
From 1951 to 1953, he joined the US Air Force.
In 1954, Dr. Couger went to work for Hallmark, the greeting-card company, after a short stint as an industrial engineer with a government contractor. While at Hallmark, Couger tried unsuccessfully to get "Mr. Hall," the company's founder, to buy a computer for the company.
In 1960, Dr. Couger earned a master's degree in economics from the University of Kansas.
In 1964, Dr. Couger received his doctorate degree in business administration from the University of Colorado.
---
Career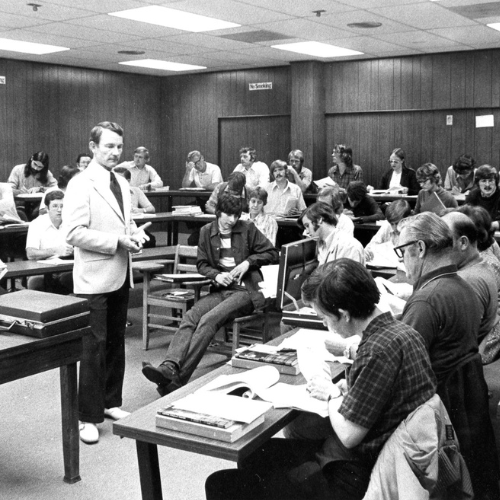 Dr. Couger was regarded as one of the earliest leading authorities, scholars, and experts in the field of information systems in the US and around the world. He pioneered teaching, research, and service on how to align computer and information technologies with business strategies.
In the area of research, Dr. Couger wrote 18 books and hundreds of articles. He also lectured in more than 60 countries. In his later years, Dr. Couger developed an interest in creativity and initiated a stream of creativity research in the information systems discipline. He also founded the Center for Research on Creativity and Innovation on the UCCS campus.
In the area of teaching and service, Dr. Couger was one of the first faculty in the nation to lead the effort in adding computer courses to the curriculum in business schools in the US.
In 1967, Dr. Couger was selected by IBM to conduct seminars on computer technologies and computer curriculum for faculty members from leading business schools in the country.
In 1968, Dr. Couger published one of the first computer programming language textbooks for business schools.
In 1969, Dr. Couger became a member of a team that received a grant from the National Science Foundation to develop a college degree program in electronic data processing.
In 1969, Dr. Couger became a member of the editorial advisory board DATA BASE, one of the earliest academic journals in information systems.
In 1969, Dr. Couger became a member of the ACM Curriculum Committee on Computer Education for Management. The Committee developed the first recommended curriculum for graduate studies in information systems in 1972.
In 1973, as the chair of the Committee, Dr. Couger edited the first report on the curriculum for undergraduate studies in information systems.
---
Honors and Awards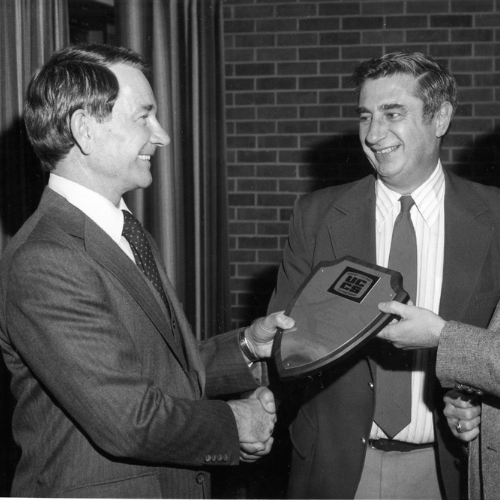 Dr. Couger achievements were recognized in numerous honors and awards.
In 1996, Dr. Couger was named as the Fellow of the Association for Computing Machinery (ACM), a US-based international learned society for computing. According to ACM President Charles H. House, "This honor is conferred on those who have distinguished themselves by outstanding technical and professional achievements in information technology.
In 1999, Dr. Couger became one of the first four recipients of the LEO Award established by the Association for Information Systems (AIS) in 1999. According to AIS, "this award, which is named for the world's first business application of computing (The Lyons Electronic Office), recognizes truly outstanding individuals in the field of information systems. All recipients of the LEO Award are outstanding scholars who have made a global impact on the field of information systems.
Other honors and awards
In 1993, Dr. Couger received the Distinguished Information Systems Educator Award.
In 1985, Dr. Couger became the Decision Sciences Institute Fellow.
In 1977, Dr. Couger received the National Computer Science Man of the Year.
---
Mentorship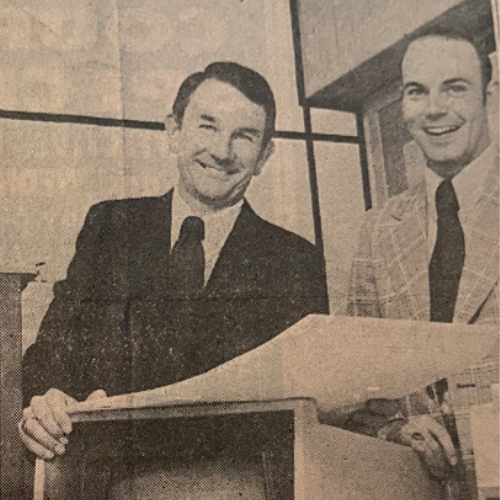 Dr. Couger was also an extraordinary mentor to his students at UCCS and beyond. He was dedicated to helping students discover their strengths, navigate challenges, and develop the skills necessary for success. He spent tremendous time outside of the classroom talking, advising, and counseling students on coursework and their personal lives.
With a genuine passion for fostering academic and personal growth, Dr. Couger went above and beyond to ensure that every student under his guidance felt supported and inspired. At UCCS, Dr. Couger took a picture of each student in his class on the first day he taught. Then, he wrote down the student's name on the back of the picture. He already memorized every student's name and called the student's name on the second day of the class.
He was not just concerned with student grades but with instilling a sense of resilience, self-discovery, and a passion for continual learning. Known for his approachability and open-door policy, Dr. Couger created a welcoming environment where students were comfortable seeking advice on both academic and life matters. Many UCCS professors and his colleagues followed Dr. Couger's open-door policy.
Dr. Couger had deep influences on the lives of many of his students such as such as Scott Oki and James (Jim) Waldrop. Billionaire Scott Oki established the J. Daniel Couger Endowment Chair Professorship of Information Systems at UCCS in 1997.
---
Personal Life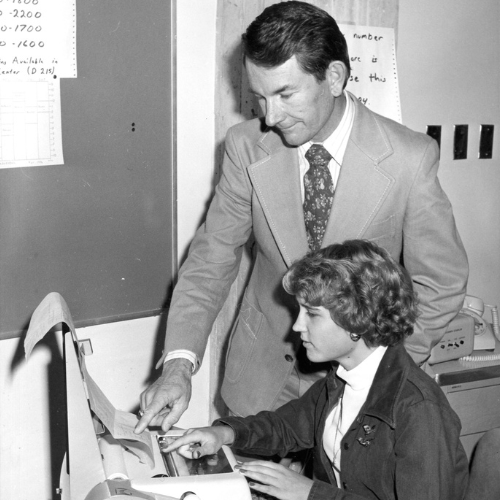 Dr. Couger enjoyed hiking and climbed 44 of 54 mountain peaks that are higher than 14,000 feet in Colorado. He was a faithful Christian and a member of First Presbyterian Church in Colorado Springs. He also founded and acted as the faculty adviser for the Intervarsity Christian Fellowship student organization at UCCS.