The Business Casual - October 2020
Friday, October 30, 2020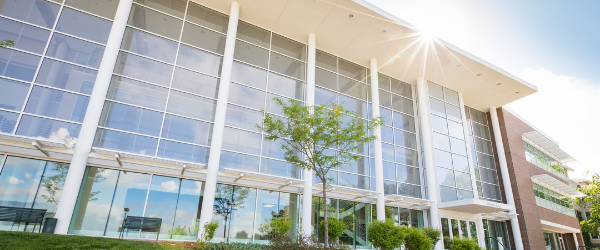 College of Business Students,  
Earlier this month, the Daniels Fund Ethics Initiative (DFEI) Collegiate Program at UCCS College of Business held its annual Ethics Summit to discuss the topic "Tackling Ethics in Emerging Technologies". We listened to leaders in cybersecurity and technology as they shared the ethical implications facing technology industries. I hope those of you in attendance enjoyed the event and gained valuable insights into the importance of ethics in advancing technologies.
I want to emphasize the importance of ethics education on your future business career. The UCCS College of Business houses the DFEI Collegiate Program, which is a resource for principle-based ethics education that serves each of you throughout your time in college. There are numerous events, workshops, and volunteer opportunities throughout the year for you to engage with ethics at UCCS.
The DFEI Collegiate Program is now accepting applications for the 2021 Student Ethics Ambassadors Program. Select undergraduate and graduate applicants will be paired with a DFEI Collegiate Program Faculty Fellow to help create new ethics programs, conferences, curriculum and events, which will be applied at UCCS and throughout southern Colorado.
This is an excellent opportunity to engage with ethics on a deeper level, build your resume, and network with experienced faculty, staff, alumni and community professionals. Applications are open until December 1st and I encourage each of you to consider becoming an ethics ambassador for the Spring 2021 semester. Click here to learn more and apply.
I would also like to congratulate the 2020 Case Competition participants. Each of you demonstrated a strong understanding of principle-based ethics and presented excellent case recommendations to the judging panel. It is inevitable that you will face ethical challenges in your careers, and by practicing these skills now, you will be prepared to make tough decisions in the moments where they matter most. To learn more about the 2020 Case Competition and see the case winners, click here.
We had a busy October in the College of Business and it is hard to believe that we're already two months away from Commencement. Seniors, you are over halfway there! The Fall Commencement ceremony will be held in a virtual format. We understand this isn't the same as an in-person Commencement, but we are committed to making sure you feel celebrated and recognized for your accomplishments. To learn more about the virtual ceremony and participate in the celebrations, please visit commencement.uccs.edu/fall-ceremony.

Karen S. Markel, Ph.D.,
Dean, UCCS College of Business
[ College of Business Home ]