The Business Casual - September 2020
Monday, September 28, 2020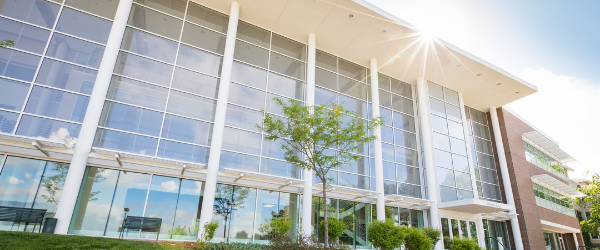 College of Business Students,  
On September 16th, we hosted our first Virtual Career Networking Night. Many of you met with organizations from around the state offering networking, internships, and job opportunities. Thank you to those who participated in the virtual event - I hope you gained important networking and interview skills and made valuable connections with employers. We look forward to hosting Spring Career Networking Night on February 17, 2021.
The College is proud to announce that the Career Development Center was recognized as one of the 2020 CU Innovation & Efficiency award recipients for their enhanced employer vetting process with the Better Business Bureau of Southern Colorado (BBB). Learn more about the award and watch the video here. Thanks to the ongoing efforts of Dr. Meghan Stidd, Assistant Dean for External Relations, Mark Paquette, Principal Program Coordinator for the Career Development Center, and the BBB, you can rest assured knowing that the employers you pursue internships with are safe, ethical, and compliant.
This Thursday, we will gather as a community for the UCCS Economic Forum and State of Small Business event. We look forward to hearing timely presentations from Aikta Marcoulier, Executive Director of the Pikes Peak Small Business Development Center, Dr. Tatiana Bailey, Director of the UCCS Economic Forum, and David Nelsen, a nationally renowned futurist and award-winning CEO, on the economic impact of COVID-19 and how we can pivot to have a "resilient future". The event will be held virtually this year and it is free to all attendees. I encourage you all to attend this important discussion. You can register at economicforum.eventbrite.com.
Have you attended any of the campus events this semester? There are numerous ways to get engaged on campus, meet your fellow peers, and participate in some much-needed fun. Visit https://mlc.uccs.edu/events to learn more about upcoming events, such as an intramural table tennis tournament and a virtual cooking class. You can also join the S.O.L.E. Center for an outdoor excursion to Great Sand Dunes National Park or on a mountain biking trip – all happening in the next few weeks!
I hope you take some time to participate in upcoming opportunities and enjoy the beautiful weather the next few weeks. Warmest regards,

Karen S. Markel, Ph.D.,
Dean, UCCS College of Business
[ College of Business Home ]