COB Connection - June 2020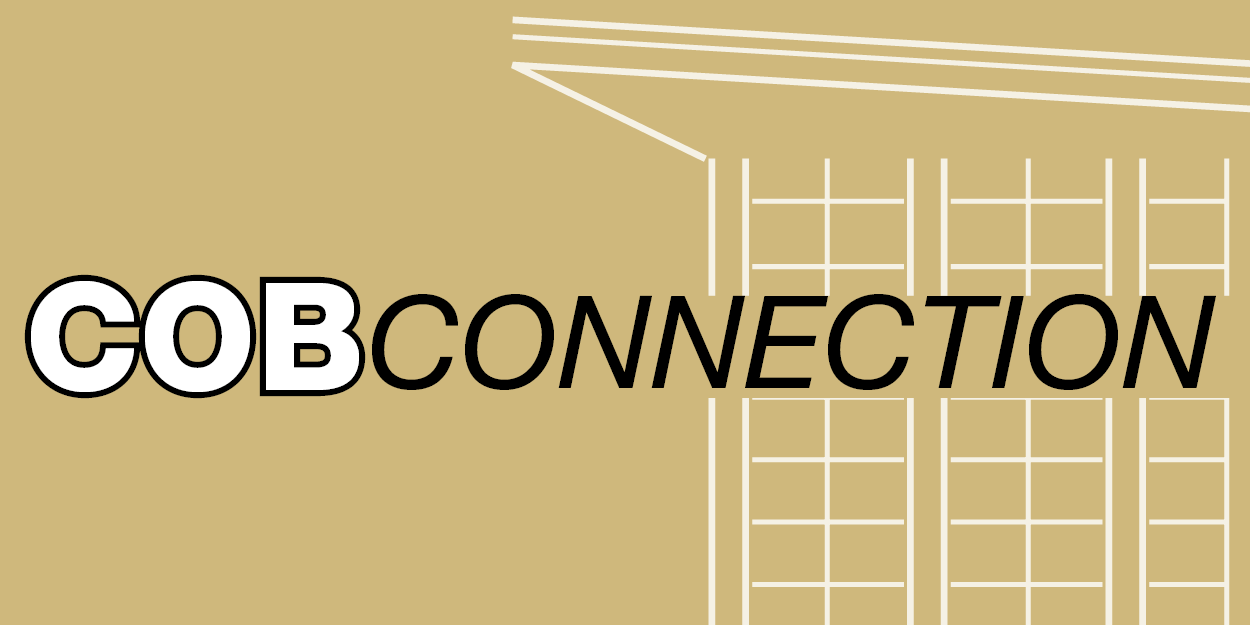 Friday, June 26, 2020
COB Faculty and Staff,
I would like to reiterate my excitement for serving as the new dean of the College of Business. I have enjoyed getting to know our faculty and staff and I appreciate the warm welcome this past month. Thank you for attending the COB Town Hall on Friday, June 12th. Please save the date for the next virtual faculty and staff meeting on July 14th.
Over the past few weeks, I have been involved in several important discussions regarding our return to campus in the coming months. Thank you for your hard work in helping to shape what this will look like for the College. We will continue to keep personal safety and academic success as top priorities. From recent reports from faculty, it appears that the majority of our courses will be held in either an online or hyflex format. Our budget for next year and the new budget model have also been priorities this month as I onboard.
I would also like to thank the members of our staff who recently participated in a call campaign to current students. They addressed students' questions about the fall semester and encouraged them to complete their course registration. Immediately after the phone drive, we saw an increase in fall enrollments.
As campus makes decisions to bring students back to campus, we recognize that many local businesses are also strategizing ways to return to work. Thanks to the advocacy from Dr. Key and Dr. Stidd, the College of Business will be offering a free resources webpage to help businesses get back on their feet. We are proud to partner with the Colorado Springs Chamber & EDC, the Pikes Peak Workforce Center, the Better Business Bureau of Southern Colorado and the Small Business Development Center to offer a comprehensive resource page for the Colorado Springs community. We are still in need of resources from faculty. If you would like to share videos, publications or virtual office hours to support the business community, please email Sami Krause at smeyer3@uccs.edu or Dr. Key at tkey@uccs.edu.
I hope you are enjoying the Meeting Markel videos each week as I explain more about myself, my professional background and my vision for the College of Business. To learn more about me, please visit the Meeting Markel website for a series of articles, videos and upcoming events. The College of Business will be hosting a Virtual Introduction event on July 9, 2020 at 3:30 PM on YouTube Live. I look forward to addressing questions on a live broadcast with Chancellor Venkat Reddy and Provost Tom Christensen. To register and receive the YouTube Live link, please visit cvent.me/ZQ50r0.
If you would like to set up a meeting with me, please don't hesitate to reach out. I look forward to meeting you personally and learning more about how we can work together to create new opportunities for our students, alumni and business community. 
Warmest Regards,

Karen S. Markel, Ph.D.,
Dean, UCCS College of Business
[ College of Business Home ]