COB Connection - October 2020
Friday, October 30, 2020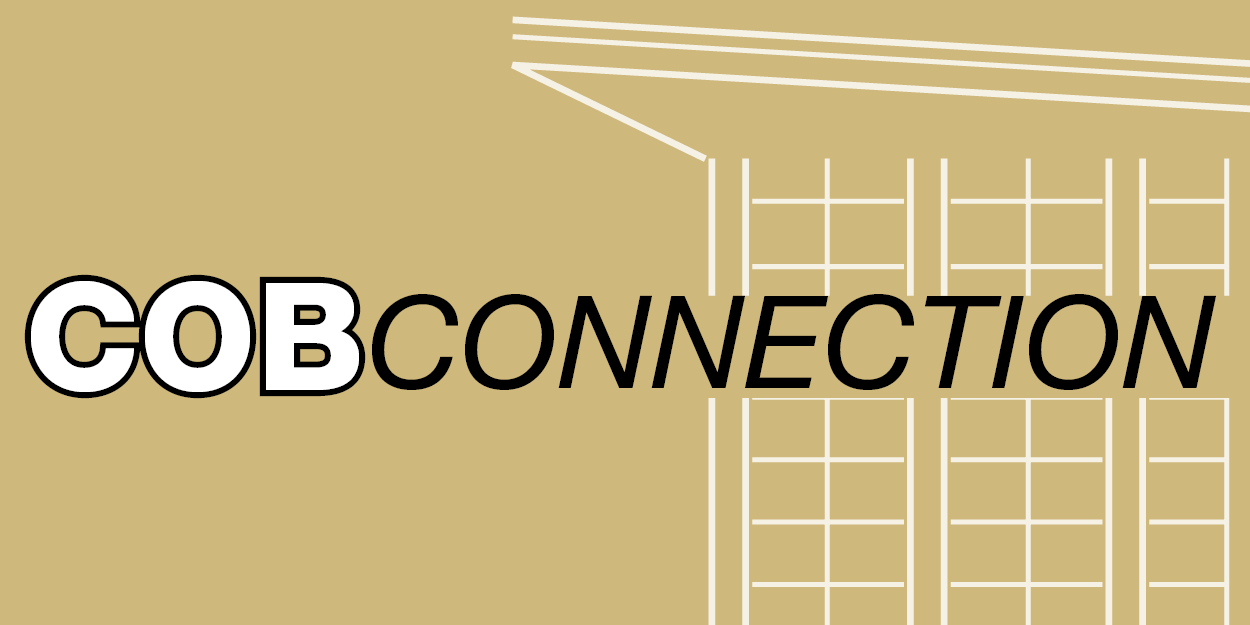 College of Business Faculty & Staff, 
On October 1st, we gathered virtually as a community for the 24th Annual UCCS Economic Forum and State of Small Business. Thank you to Dr. Tatiana Bailey, Rebecca Wilder, and all those who supported the Forum for putting on an important event for the Pikes Peak Region. 
As shared in the presentation, Colorado Springs is well positioned to overcome today's challenges and remain a strong and prosperous business community. We continue to attract professionals to Colorado Springs through high growth industries, through new innovative partnerships and collaborations, and undeniably, through our city's beautiful views and variety of attractions. As a new member of the community, I have been inspired by the collaborative nature of local businesses – even during a time that limits us to virtual engagements.
Colorado Springs is an excellent example of how a city can adapt and adjust to meet the needs of growing industries. In a few short years, we have quickly become a leading destination for cybersecurity jobs and training. Through close collaboration with community partners, we developed undergraduate, graduate, and doctoral degrees in cybersecurity management to provide the cybersecurity industry in Colorado Springs with educated, trained, and qualified professionals. 
These programs are capturing attention at a national level. Recently, we hosted U.S. Senator Cory Gardner at UCCS Downtown to discuss our Colorado Cybersecurity Apprenticeship Program and several new cybersecurity management programs in the College of Business. We enjoyed a productive conversation surrounding ways that his office and UCCS could work together to help position Colorado Springs as a leader in cyber policy. We are very grateful for Senator Gardner's support of our programs.
New technological advancements also call for ethical considerations. Earlier this month, the Daniels Fund Ethics Initiative Collegiate Program held its annual Ethics Summit to discuss the topic "Tackling Ethics in Emerging Technologies". We listened to leaders in cybersecurity and technology as they shared the ethical implications facing technology industries. We are proud to foster ethical discussions among students, faculty, staff, and business professionals throughout southern Colorado to ensure ethics remain central to our business practices. 
We had a busy October in the College of Business and it is hard to believe that we're already two months away from Commencement. To prioritize the safety of our graduates and their families, UCCS will be holding Fall Commencement in a virtual format. We want to make sure our graduates feel celebrated and recognized for their accomplishments after a challenging final year of their college degree. We are asking you to participate in a celebratory video for the Class of 2020. If you would like to record a message for our graduates, please email Sami Krause at skrause@uccs.edu. You are also encouraged to leave our students a message on the UCCS Kudos Board.
Thank you all for your hard work this semester! 
Warmest Regards,

Karen S. Markel, Ph.D.,
Dean, UCCS College of Business
[ College of Business Home ]