COB Connection - September 2020
Wednesday, September 30, 2020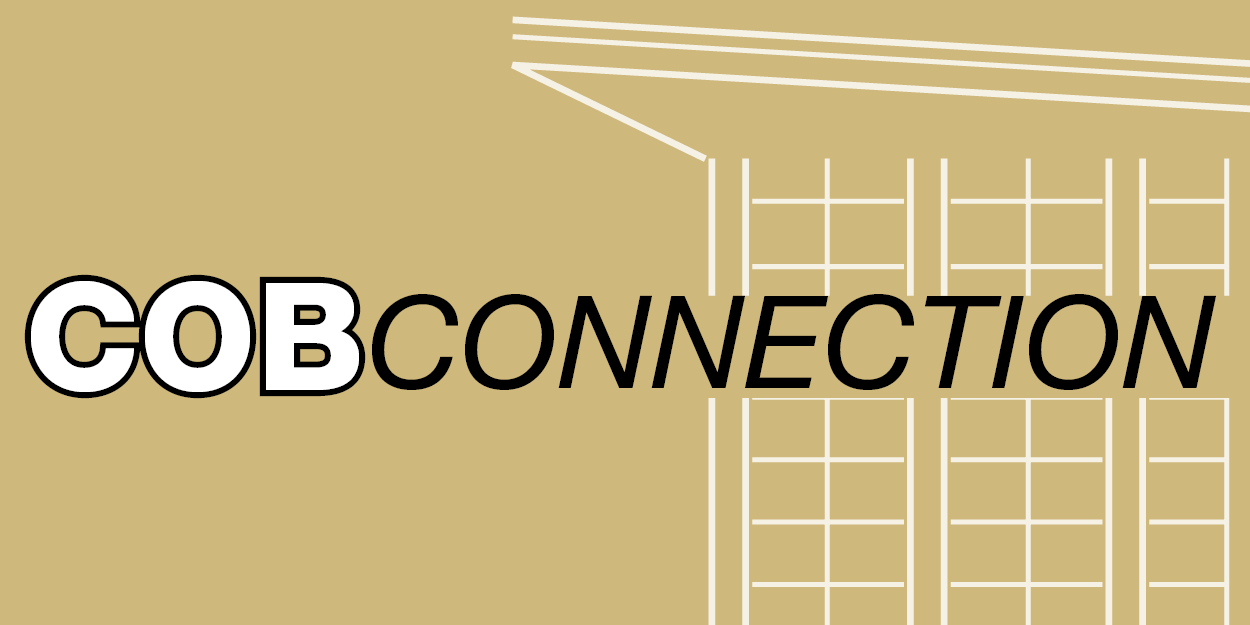 College of Business Faculty & Staff, 
Earlier this month, we held an event with the Colorado Springs community to discuss the variety of opportunities to engage with the College of Business. Our faculty, staff and administrators put together an excellent presentation to highlight student and career development, volunteer, philanthropic, professional development, ethical, and research opportunities available between the College and the community. I want the College of Business to be a resource for the community. Through close collaboration with professionals and businesses, we hope to anticipate future needs and develop programming that aligns with community interests. To watch the Engage with the College of Business webinar, click here.
On September 16th, we hosted our first Virtual Career Networking Night. Over 150 students met with organizations from around the state offering networking, internships, and job opportunities. Thank you to our Career Development Center staff for making this virtual event a success. We look forward to hosting the Spring Career Networking Night on February 17, 2021.
We are also proud to announce that the Career Development Center was recognized as one of the 2020 CU Innovation & Efficiency award recipients for their enhanced employer vetting process with the Better Business Bureau of Southern Colorado (BBB). The CU Innovation & Efficiency Awards Program recognizes people across the university system that implement unique ideas to improve CU business processes. To learn more, watch the award video here. Student safety is our top priority and I am thankful for the ongoing efforts of Dr. Meghan Stidd, Assistant Dean for External Relations, Mark Paquette, Principal Program Coordinator for the Career Development Center, and the BBB to ensure our students pursue opportunities with safe, ethical, and compliant businesses.
Tomorrow, we will gather as a community for the UCCS Economic Forum and State of Small Business event. We look forward to hearing timely presentations from Aikta Marcoulier, Executive Director of the Pikes Peak Small Business Development Center, Dr. Tatiana Bailey, Director of the UCCS Economic Forum, and David Nelsen, a nationally renowned futurist and award-winning CEO, on the economic impact of COVID-19 and how we can pivot to have a "resilient future". The event will be held virtually this year and it is free to all attendees. To register, go to economicforum.eventbrite.com.
I recently announced the membership for two committees that were discussed at the Faculty and Staff Fall Retreat. The Enrollment Management Task Force will be led by Tri-Chairs, Greg Augspurger, Robin Bredl, and Rashell McCann. The Task Force will be examining our current college enrollment, barriers and opportunities for student recruitment and retention, and how they link to our new budget model. The Strategic Planning Working Group will be facilitated by Dr. Nina Polok, and will include faculty, staff, and members of the local community. They will meet for several extended sessions throughout the academic year to develop and adopt a new strategic plan for the College. All college stakeholders will have the opportunity to engage in the process.
I look forward to working with each of you to shape the path forward for the College of Business.
Warmest Regards,

Karen S. Markel, Ph.D.,
Dean, UCCS College of Business
[ College of Business Home ]