Dwire Inquirer - December 2018
Thursday, December 20, 2018
Friends and Supporters of the College of Business:
Last Friday, we celebrated with 150 College of Business undergraduate and graduate students at the fall commencement ceremony. We are so proud of the hard work and accomplishments of the Class of 2018! We are confident they will make an important and meaningful impact in their professional careers and communities.
These students had the unique opportunity to listen to the President and Chief Financial Officer of Salesforce, Mark Hawkins, as the commencement keynote speaker. Hawkins is a 1986 UCCS MBA graduate and UCCS' 10thDistinguished Alumni Award recipient.
Hawkins delivered an inspirational speech, highlighting the importance of embracing innovation and being an agent for change in the world. As he addressed our graduates, one quote in particular stood out to me:
"Leadership is built on more than just believing in yourself. It's about lifting others up and creating a multiplier effect in the process."  
This insight by Hawkins is an excellent reminder to people in all stages of their professional careers. Leadership is about being able to teach, inspire, and advocate for the next generation of business managers.
Our College's mission of preparing the next generation of business leaders would not be possible without the support of our community leaders, friends, sponsors and alumni. I want to thank you for your encouragement and support of our students as we work with you to move them on their professional journeys.
If you would like to become more involved with our College, its programs and its students, I encourage you to contact our new Assistant Dean for External Relations, Dr. Meghan Stidd. Dr. Stidd was previously the program director of the Career Development Center and we are excited to use her skills in this new role.
I hope you all have a wonderful holiday season and a happy New Year.
My very best,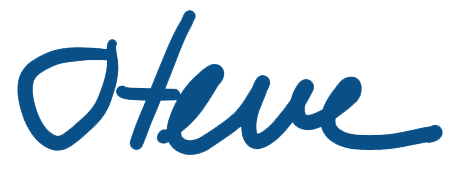 Stephen P. Ferris
Dean, UCCS College of Business
[ November 2018 ]