The Dwire Inquirer - January 2020
Wednesday, January 29, 2020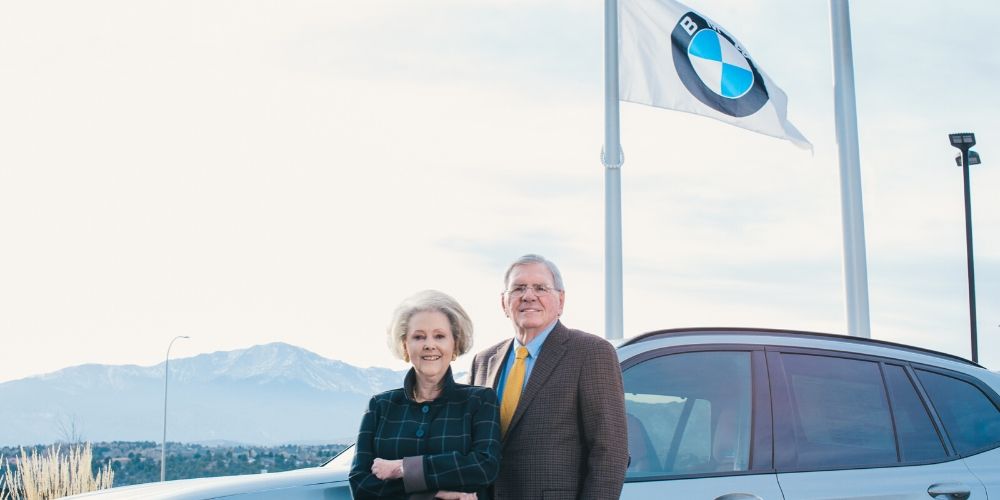 Dear Friends,
As we begin a new year and a new semester, there is the familiar sense of possibility, growth, and transformation. In that spirit, many of us will resolve to make improvements in our personal and professional lives. Lifelong learning and growth are goals to be celebrated and I hope the College of Business can be a resource as you commit to these resolutions.
Earlier this month, we announced the honorees for the 12th Annual Lifetime Entrepreneurship Award Luncheon: Phil and Ann Winslow of Winslow BMW of Colorado Springs. The Winslows have been a transformative and entrepreneurial force in Colorado Springs for many years and we are thrilled to recognize them as our 2020 honorees.
Phil and Ann are both outstanding business leaders, devoted philanthropists, community servants, and they have been integral to the automobile industry in Colorado Springs since 1961. A small gesture to honor a lifetime of service, we are proud to recognize the Winslow legacy at our annual luncheon.
The 2020 Lifetime Entrepreneurship Award Luncheon will be held May 21, 2020 in the UCCS Gallogly Events Center. You can learn more about the honorees, the award, and the luncheon at www.uccs.edu/LEA.
The College of Business also nears its five-year re-accreditation visit with AACSB International February 23-25. We look forward to their visit and hope to share good news in early March. Read more about our AACSB accreditation here.
We look forward a new semester, a new year, and a new decade in the College of Business. If the previous decade is any indicator, I anticipate years filled with progress, opportunity, celebration, and change – I hope you will join us for the journey.
With all of us here in the College of Business, I wish you a happy, healthy, and prosperous 2020.
Best Regards,

 Eric Olson, Ph.D.,
Interim Dean, UCCS College of Business
[ College of Business Home ]