Dwire Inquirer - July 2020
Friday, July 31, 2020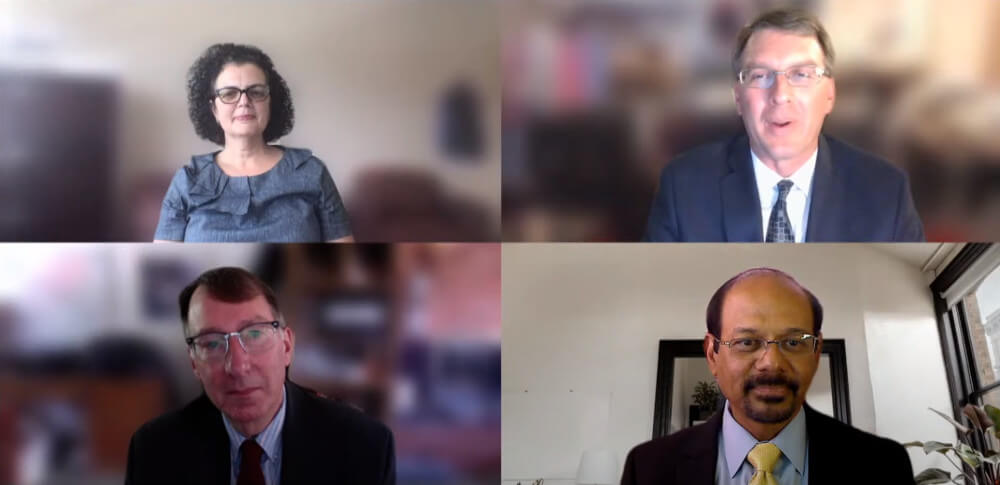 Dear Friends of the College of Business,
Earlier this month, the College of Business held a Virtual Town Hall to formally introduce me as the new business dean. Over 100 people were in attendance to learn more about my background, experience and vision for the College of Business. I also had the opportunity to answer several of your submitted questions. I am continually appreciative of the support from our campus and business community and I thank you for taking the time to attend the virtual event.
In a more intimate setting, I also had the opportunity to engage in a virtual conversation with our business community and alumni this past week. I truly enjoyed getting to know many of you, answering your questions and discussing the various ways that we can work together to benefit students and the local business workforce. From our discussion, it is evident that you are dedicated to the success of our programs and initiatives and I look forward to working together to plan the future of the College of Business.
We recently published the 2019-20 College of Business Annual Report, which details our accomplishments, programs and initiatives from this past year – many of which would not be possible without the support from our community partners and alumni. I encourage you to read through the report to learn more about these exciting achievements and how we can build on this momentum in the upcoming academic year.
We are less than one month away from the start of the fall semester and the College of Business faculty and staff are working diligently to develop a safe and meaningful campus experience for our students. But despite the changes to our buildings and instructional modes, I anticipate that Fall 2020 will remain another fast-paced and eventful semester in the College of Business. We have numerous opportunities to engage with the College this semester – please stay tuned for upcoming invitations and announcements.
Thank you again for the warm welcome and I look forward to working with you, either virtually or in-person, over the coming months.
Warmest Regards,

Karen S. Markel, Ph.D.,
Dean, UCCS College of Business
[ College of Business Home ]