Dwire Inquirer - November 2019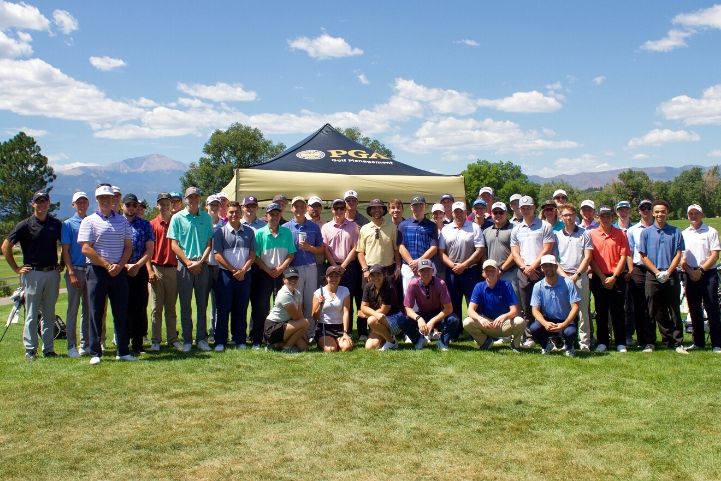 Wednesday, November 27, 2019
Greetings to the Faculty and Staff of the College of Business:
We are delighted to announce that the UCCS PGA Golf Management program maintained their accreditation with the PGA of America following an on-campus evaluation on Oct. 24-25, 2019. The UCCS PGA Golf Management program is one of only eight institutions to earn accreditation by both the PGA of America and the AACSB and we are proud to maintain this credential for another five years.
Our program was founded in 2003 and works directly with the PGA of America to deliver specialized curriculum to prepare students for jobs in the golf industry. Students pass through a series of PGA courses and apply their knowledge directly to the industry through internship experience and training, culminating in eligibility for membership into the PGA of America as a PGA Golf Professional upon graduation.
At the on-campus accreditation visit, our program was recognized for strong enrollment numbers, a PGA testing success rate that scored well above the national average, and a strong student retention rate. This is also the first time in the history of the program that we have three PGA Members and alumni of the program operating as program staff.
We also received notice this week that the Daniels Fund Ethics Initiative at UCCS has successfully renewed their grant for another five years. The board approved the continuation of UCCS as a partner in the Daniels Fund Ethics Initiative Collegiate Program 3.0 with recognition to the excellent contributions DFEI at UCCS has made at our university and throughout southern Colorado.
In addition, DFEI at UCCS has also doubled their grant to support work in southern Colorado through the Southern Colorado Higher Education Consortium and the Ethics Champions program. We are thrilled to continue expanding principle-based ethics education in southern Colorado and beyond.
It takes a considerable amount of commitment and dedication to maintain these accreditations and grants. We are very thankful to our UCCS PGA Golf Management and Daniels Fund Ethics Initiative at UCCS faculty and staff for their hard work in achieving this distinction and for continuing to provide our students with the highest standards of business, golf, and ethics education.
Best Regards,

 Eric Olson, Ph.D.,
Interim Dean, UCCS College of Business
[ College of Business Home ]