The Dwire Inquirer - November 2020
Tuesday, November 24, 2020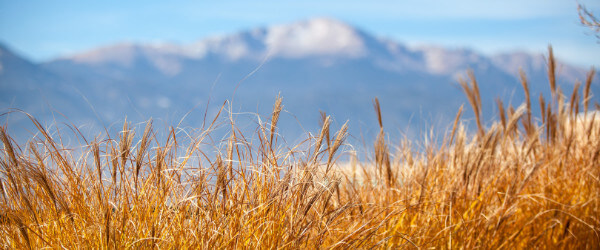 Dear Friends of the College of Business,
In the spirit of Thanksgiving, I'd like to express my sincere gratitude to all who make the College of Business an incredible place to work, learn, and grow. This will be my first holiday season in Colorado Springs and during these trying times, I find it important to acknowledge some of the reasons I am thankful to be a part of this wonderful community at UCCS.
People
I am constantly inspired by our faculty and staff in the College of Business. They have faced insurmountable odds these past two semesters, but they continue to work hard to support our students. Despite working in a mostly remote environment this year, we have offered 100 percent of our services to students. The College of Business held over 50 virtual events this fall semester and quickly pivoted to remote teaching environments.
Our programs and services would not be possible without the engagement and partnership from the local community. Thanks to your support and collaboration, we hosted virtual career events, the annual Economic Forum, the annual Daniels Fund Ethics Summit, Career Networking Night, and numerous other professional development opportunities. You provided expertise on our boards, volunteered in our classrooms, and supported our centers and scholarship funds. We are so thankful for your ongoing partnership.
Location
U.S. News & World Report recently announced that Colorado Springs is ranked the fourth Best Place to Live in the United States. Beyond our sweeping views of the mountains, Colorado Springs offers a robust economy with a diverse set of industries. We have plenty of recreational and outdoor activities with over 300 days of sunshine. This will be my first winter in Colorado since moving from Alaska, and I can already attest to the excellent weather. We are very lucky to live and work in such a beautiful location.
Our Students
Students are the heart and soul of our business school. I am so impressed by their resiliency during two challenging semesters. This year has been difficult for many of our students as they work to make ends meet. That's why, for Giving Tuesday on December 1st, we are asking donors to support funds that "Break Down Barriers to Success": food insecurities, access to counseling, scholarships, and inclusivity. By tackling fundamental issues such as food, mental health services, and scholarship funds, we hope to alleviate some of the pressures our students face in the pursuit of education. If you would like to support this cause, please visit givingtuesday.uccs.edu.
Thank you all for the work you do to support the College of Business and the broader community. Enjoy the holiday season and stay safe.
Warmest Regards,

Karen S. Markel, Ph.D.,
Dean, UCCS College of Business
[ College of Business Home ]