Dwire Inquirer - October 2019
Thursday, October 31, 2019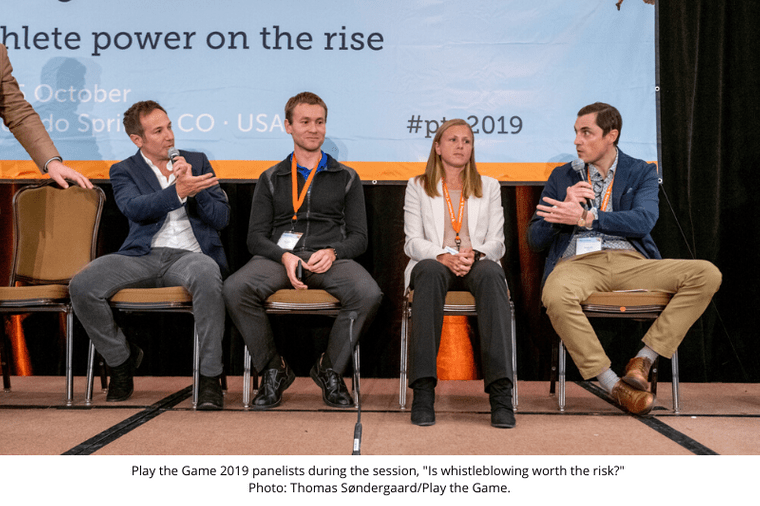 Dear Friends: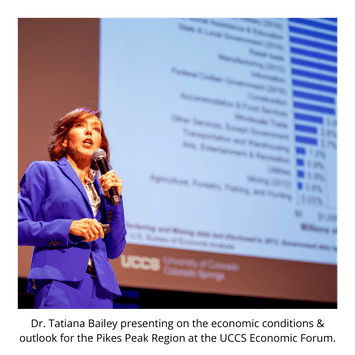 Earlier this month, we listened to Tatiana Bailey and Alison Felix discuss the state of the local, state, and national economies at the 23rd annual UCCS Economic Forum. Despite the winter conditions, over 450 community members came to the Ent Center for the Arts to discuss the challenges and opportunities of the Pikes Peak Region over the next 10 years. Their presentations proved what we already know to be true: Colorado Springs is an amazing place to live, work, and play.
We continue to attract professionals to Colorado Springs through high growth industries, such as technology and sports, new innovative partnerships and collaborations, and undeniably, through our city's beautiful views and variety of attractions. We are truly a city on the rise.
As Tatiana referenced in her presentation, Dick Celeste's quote rings true:
"We are the most under-leveraged city I have ever seen."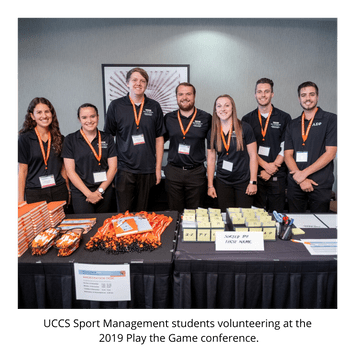 Colorado Springs is also receiving international recognition. This past month, we welcomed over 300 sport professionals, academics, and journalists to the internationally recognized Play the Game conference. Thanks to a collaboration between Play the Game, an initiative run by the Danish Institute for Sport Studies, UCCS, and the Daniels Fund Ethics Initiative at UCCS, the sports integrity conference crossed continents for the first time in their twenty-year history to hold the 11th edition in Olympic City USA. Hosting the conference would not have been possible without the support of various community organizations and the dedication of our UCCS Sport Management professor, Dr. Spencer Harris. Thank you for making this conference a success. 
The Daniels Fund Ethics Initiative at UCCS continues to foster ethical discussion both internationally and within our own community. This month, students, faculty, and business leaders from 11 different universities attended the Daniels Fund Ethics Consortium Summit in Beaver Creek, Colorado. The Ethics Summit featured a series of keynote presentations and group discussions focusing on the theme, "The Challenges of Ethical Decision Making." 
We also hosted the 9th annual Daniels Fund Ethics Initiative at UCCS Business Case Competition this month, welcoming the largest group of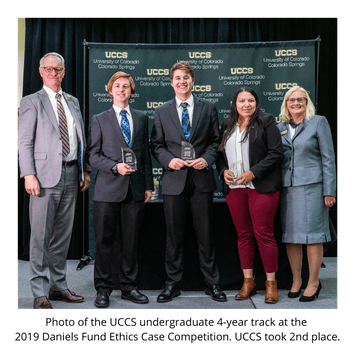 student teams to date. Students competed within three tracks: 2-year undergraduate, 4-year undergraduate, and graduate programs. Each team presented their ethics case resolutions to a panel of community business leaders, demonstrating their knowledge of principal-based ethics and ethical decision-making in business. Congratulations to our UCCS undergraduate and graduate teams for both placing second in their respective tracks. Thank you to the judges for volunteering their time to support our students and thank you to Dr. Tracy Gonzalez-Padron, director of the Daniels Fund Ethics Initiative at UCCS, for making this event a success, year after year. 
As Colorado Springs continues to grow and evolve, we hope to deliver the next generation of ethical and accomplished business professionals to help build our city to its full potential.
Best Regards,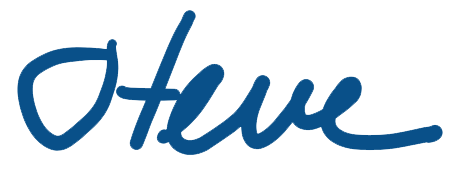 Eric Olson, Ph.D.,
Interim Dean, UCCS College of Business
[ College of Business Home ]