Dwire Inquirer - September 2019
Friday, September 27, 2019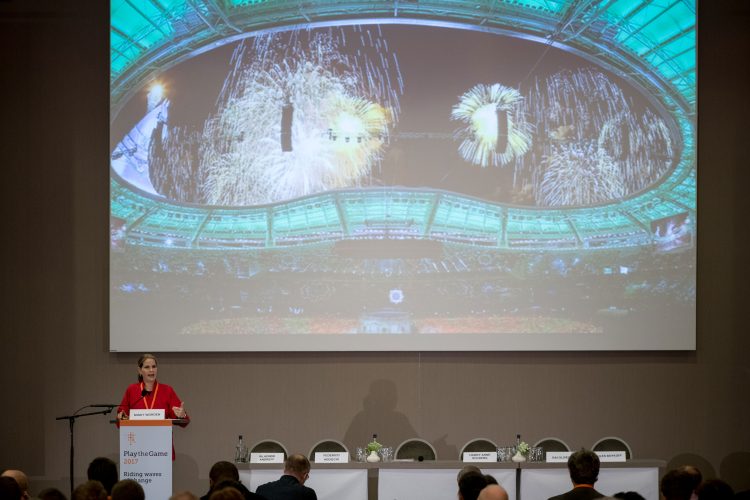 Dear Friends,
A keystone of our college is a commitment to producing ethical business graduates. In this effort, we are very fortunate to house the Daniels Fund Ethics Initiative at UCCS, which is a resource for principle-based ethics education that serves our students, educators, and business community across southern Colorado.
The Daniels Fund Ethics Initiative at UCCS was launched in 2010 to foster a higher standard of ethics among college graduates. The program offers case studies, competitions, conferences, and events to help students strengthen their ethical leadership skills and become more well-rounded business professionals. With support from the Daniels Fund Ethics Initiative at UCCS, we are thrilled to highlight several exciting events and programs happening this fall.
We are recently launched a brand new ethics program for undergraduate and graduate students: the Daniels Fund Ethics Initiative at UCCS Student Ambassador Program. Students will be paired with a Daniels Fund Ethics Initiative at UCCS Faculty Fellow to help create new ethics programs, conferences, curriculum, and events, which will be applied across UCCS and throughout southern Colorado. The fall 2019 Student Ambassadors have been selected and we are excited to watch this collaboration unfold.
In October, a partnership between Play the Game and UCCS will bring the international conference across continents for the first time in its decade-long history. Play the Game is an initiative run by the Danish Institute for Sport Studies that focuses on raising the ethical standards of sport and promoting democracy, transparency and freedom of expression in world sport. The 2019 conference, entitled, "Athlete Power on the Rise," will cover significant issues affecting world sport, including:
Sports governance: Tracking the voice of the athletes
Anti-doping: Can the confidence crisis be overcome?
Corruption and crime in sport: Too big to tackle?
Children at risk: Protecting athletes against abuse
Breaking monopolies: Can anybody own a sport?
Rethinking sport and physical activity: Time to play again?
Breaking news or faking news: The industry of integrity
Play the Game 2019 will take place at the DoubleTree by Hilton Hotel October 13-16 and we look forward to hearing the insightful and engaging discussions encompassing modern sport ethics. To register for the conference, go to www.playthegame.org.
We hope by emphasizing the importance of ethics in our classrooms, we in turn influence our greater business community to do the same.
Best Regards,

 Eric Olson, Ph.D.,
Interim Dean, UCCS College of Business
[ College of Business Home ]