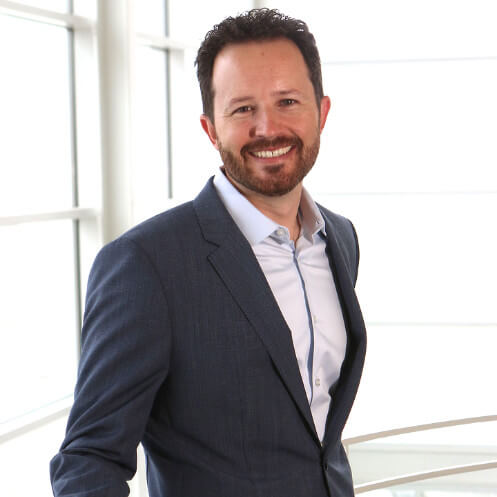 Associate Dean of Faculty and Operations; Associate Professor of Management
About
Dr. Dustin Bluhm merges years of corporate and entrepreneurial experience with the science of management to convey practical insights to both students and corporate clients. He is a member of the faculty of the College of Business at University of Colorado Colorado Springs and teaches Experiences in Leadership, Leadership and Organizational Behavior, and Business, Government, & Society in the classroom as well as online. Dr. Bluhm has also delivered customized executive training and consulting within a wide variety of industries, including health and fitness, foreign manufacturing, finance, fashion, advertising and marketing, and public sector.
Dr. Bluhm received a Bachelor's degree in communications from Brigham Young University and a Master's of Science of Business Administration from the University of Washington. He continued in the Foster School of Business at University of Washington for a PhD in organizational behavior with an emphasis in leadership. His doctoral dissertation on how leaders build and maintain an ethical reputation and how it impacts followers won several prestigious awards from the Academy of Management's Organizational Behavior division. Dr. Bluhm continues to contribute to management knowledge with an active research agenda studying leadership, positivity, and ethics in organizations ranging from Fortune 500 companies to battalions of US Army soldiers. His well-cited research has been published in top-tier academic journals including Journal of Management, Journal of Management Studies, Journal of Vocational Behavior, and Organizational Behavior and Human Decision Processes.
In addition to community outreach and student mentoring, Dr. Bluhm volunteers and raises funds for Make-A-Wish and the Leukemia and Lymphoma Society.