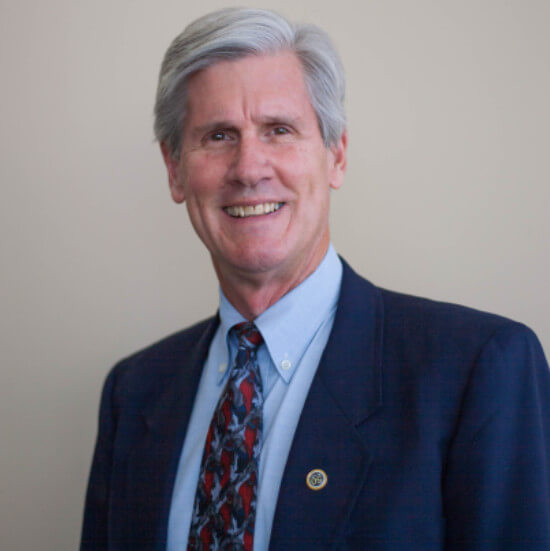 Professor of Service Management and Marketing; Faculty Director of MBA
About
Dr. Jeffery M. Ferguson is a Professor of Service Management and Marketing at the University of Colorado Colorado Springs. He has over 40 years of teaching and research experience in the areas of service management, marketing strategy, marketing research, work place spirituality, and service quality. He received the UCCS Outstanding Teacher Award in 2005, and has won the College of Business Outstanding Teacher Award twice.
For 20 years Jeff was a marketing research consultant conducting focus groups and survey research for a variety of regional and national clients on topics such as new product design, program evaluation, target market identification and customer satisfaction. He served on the school board in District #38 for over 20 years and was president for 13 of those years. He was selected to the Colorado Association of School Boards All State School Board in 2000 and won the McGuffy Award twice. For ten years he has been a guest lecturer in educational leadership classes at UCCS.
There are some common themes that run through Jeff's teaching and training. One is the critical importance of understanding value to the customer. Customers buy value, so it is essential for organizations to clarify and deliver superior value to targeted customers. Competitive advantage stems from this. Another theme is that external customers cannot be served well if internal customers are not served first. Too often organizations overlook the importance of internal service quality and fail to provide internal customers with training, tools, responsibility and authority needed to serve external customers well.
He holds a B.S. in Physics from Denison University, an MBA from the University of Montana, and a Ph.D. in Business with an emphasis in Marketing from Arizona State University.