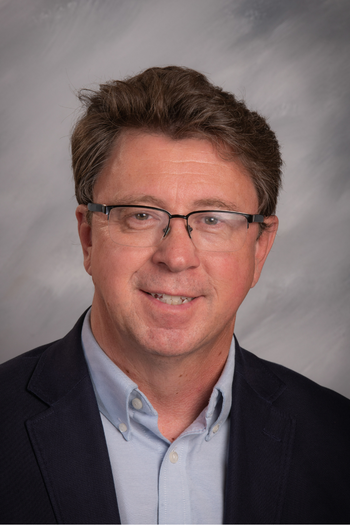 Senior Instructor of Operations Management; Faculty Director of Executive Education
About
Scott Van Ness is an Instructor of Operations Management at the University of Colorado Colorado Springs (UCCS). In this capacity, Scott teaches courses in Operations and Supply Chain Management, Quantitative Methods and Service Management. His courses are core courses required of all students pursuing degrees in the College of Business at UCCS.
Before coming to UCCS, Scott spent over 25 years working in the field of supply chain management and distributions operations. Scott spent 21 years in the US Air Force, retiring at the rank of lieutenant colonel. In the Air Force, Scott served in numerous command positions, leading large organizations in the area of aircraft maintenance, supply chain management and logistics functions. Scott then worked for Target Corporation in corporate supply chain management. He currently owns a loan brokerage company, working with small businesses to finance for growth.
Scott's area of emphasis and field of study in training has been working and leading the multi-generational workforce, specifically focusing on retaining and motivating the Millennial workplace generation. Although Scott's training is foundationally research-based, his training is designed to give business and organization leaders real-world tools that they can apply and use in their organizations. His customized training uses guided discussions to focus classes on specific and current issues, while bringing in solid research-based solutions. In this environment, professional students learn from peers, develop networks and learn highly applicable solutions for their professional needs.
Scott holds a BS and MBA in Business Administration and is pursuing a PhD in Organizational Behavior and Leadership.
Training Programs
Scott has designed training for the following organizations:
United States Air Force
Department of Defense Joint Personal Property Shipping Office
Target Corporation
Better Business Bureau of Southern Colorado