The Business Casual - December/January 2021
Monday, January 10, 2022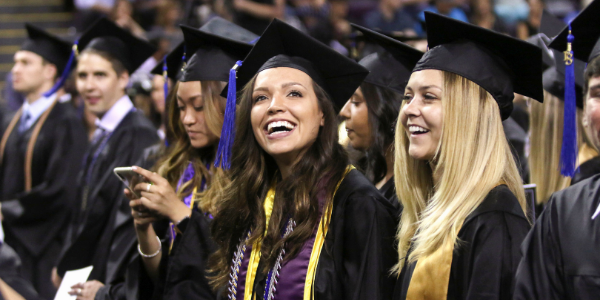 College of Business Students,  
As we close out 2021 and look forward to 2022, I am so proud of you, our students, for your resilience and persistence as you completed another semester at UCCS. As we celebrate our Class of 2021, we look back on another eventful semester in the College of Business.
In the Fall of 2021, we returned to an in-person Career Networking Night which welcomed over 220 students, alumni, and employers from across the country. You participated in internships, resume reviews, mock interviews, and the mentorship program. If you are looking for a job or internship opportunity next year, please visit Handshake or contact the Career Development Center at cobplace@uccs.edu.
You also demonstrated your commitment to principle-based ethics and ethical conduct. We introduced six new Student Ethics Ambassadors, cheered on our fellow classmates in the Daniels Fund Ethics Initiative (DFEI) Case Competition, and attended events to discuss a variety of ethical issues.
In December, we held our UCCS Commencement Ceremony in-person for the first time in two years! Commencement is one of my favorite events of the year. It is wonderful to see all of our graduates walk the stage with both excitement in their eyes as they celebrate the enormous accomplishment of earning a degree and anticipation of what is to come.
Class of 2021, you have accomplished so many great things and you are just getting started! Remember to connect with our Alumni Association during the next stage of your career. Here's to you and the next step in your journey!
It is my continued honor to serve as your dean and I thank you for your hard work these past few months. For those of you returning in this spring, I hope you all enjoyed a much-needed winter break to rest and recharge before the start of the semester.
If you have questions about the enrollment process, please contact your Academic Advisor at advising@uccs.edu. Our business-specific advisors are available to answer any questions you might have about the upcoming semester.
Happy New Year,
Karen S. Markel, Ph.D.,
Dean, UCCS College of Business
[ College of Business Home ]