Engage in Ethics - April 2022
Friday, April 1, 2022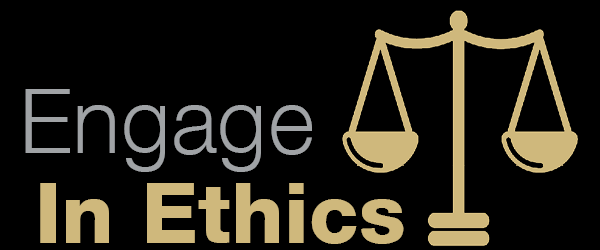 Dear UCCS community,
What blind spots are leading you to make bad choices? We all have unconscious biases and psychological traps that we do not even realize. At UCCS, the Daniels Fund Ethics Initiative Collegiate Program offers opportunities for students, educators, and the community to explore how principle-based ethics can help navigate ethical decisions.  BLIND SPOTS is the topic for the 2022 Southern Colorado Ethics Summit on April 29 in Pueblo, Colorado. Learn how to improve ethical decision-making and overcome our blind spots with keynote speaker, Kevin McCarthy, Author of the bestselling book, BlindSpots – Why Good People Make Bad Choices!  Each school in the Southern Colorado Ethics Consortium, including UCCS, can invite eight students, four educators, and four business/community professionals.
All are invited attend in person or virtually an exciting event on WHISTLEBLOWER ETHICS: Tyler Schulz on Theranos, Integrity, and Resilience in Silicon Valley on TUESDAY, APRIL 12. Join us as we explore the ethics and challenges of whistleblowing in the modern business world with Tyler Shultz, who played an integral role in exposing the deceptions of the infamous Theranos fraud. Mr. Shultz's remarks will be followed by a panel discussion on the legal, business & psychological aspects of whistleblowing.
Interested in championing ethics? We are seeking educators including faculty and staff who will promote principle-based ethics in the classroom, program, or community. See the UCCS Ethics Fellows information on our website to apply! UCCS students – apply now to be a DFEI Student Ethics Ambassador and work with an ethics fellow or UCCS staff to champion ethics through a project that is long-lasting.   
Join us on April 26, 2022, from 5:00 – 8:30 PM in Berger Hall for the ROAR awards to learn the winners of the 2022 Campus Being a Difference Award!
Looking forward to more opportunities to engage in ethics!
Tracy Gonzalez-Padron, Ph.D.
Director, Daniels Fund Ethics Initiative Collegiate Program at UCCS College of Business
[ College of Business Home ]