Engage in Ethics - March 2022
Tuesday, March 1, 2022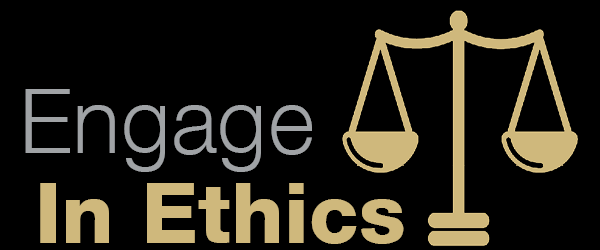 Dear UCCS community,
Do you know someone who embodies the spirit of ethical leadership with integrity? Have you worked with an organization that expects and encourages honesty and respect? At UCCS, the Daniels Fund Ethics Initiative Collegiate Program offers opportunities for students, educators, and the community to explore and award principle-based ethics. Nominate a student or educator that exhibits ethical leadership on our campus for the Being a Difference Award. Look for an upcoming award for ethical business in southern Colorado based on the DFEI Principles.  Peruse our monthly ethics newsletter for the ethics events, awards, competitions, and resources to Engage in Ethics!
Already this academic year, the students and faculty at UCCS and in our Southern Colorado Ethics Consortium schools are making a difference in ethics education. Select classes at UCCS and SCEC schools complete the Ethical Leadership Certificate Program (ELCP), an online training. The ELCP offers a creative approach to learning about ethics in the workplace and is available to student organizations and classes. NASBA describe the benefits of the program: "Students who complete the program will greatly benefit from increased marketability to employers, enhanced leadership skills and greater understanding of ethical leadership and techniques for eliminating ethical conflicts." If interested in learning more about how the DFEI at UCCS can help with the ELCP in your class or student organization, please contact dfei@uccs.edu.
We are excited about the UCCS undergraduate and graduate teams that will compete in the April 8 Daniels Fund Ethics Initiative Collegiate Program Case Competition in Denver. The undergraduate team is led by Sloan Gonzales and includes Alisha  Silky , Paola  Perez, Adam Smith, Aidan  Rooney, Dre Guy, and Cameryon  Fox. The graduate team, led by Tracy Gonzalez-Padron includes Abigael Vafiades, Steven Jacobs, Gloria  Bynum, Jacob Merrihew, Petra Kleis, and Jagadeesan Ponnambalam.
Students at UCCS and Southern Colorado Ethics Consortium schools can show ethical decision-making at two contests in March: The SCPT Ethics in Action Video Contest and the 2022 UCCS Ethics Essay Contest. Both competitions offer monetary awards for placing. UCCS students earn 150 PIPs for entering in the Ethics Essay Contest.
We are excited about an April 29 Southern Colorado Ethics Summit at Pueblo Community College. The theme will be on "Blind Spots" and includes an engaging speaker that will offer practical solutions to overcome challenges in seeing ethical issues and improve ethical decision-making. Each Southern Colorado school, including UCCS, will send a delegation of students, educators, and business leaders.
As always, I look forward to sharing with you more opportunities to engage in ethics!
Tracy Gonzalez-Padron, Ph.D.
Director, Daniels Fund Ethics Initiative Collegiate Program at UCCS College of Business
[ College of Business Home ]