Engage with Ethics - September 2021
Wednesday, September 1, 2021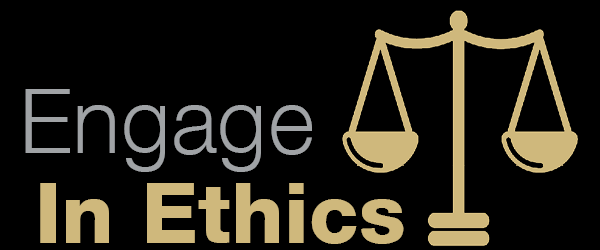 Welcome to a new academic year at UCCS and opportunities to engage with ethics!
We are pleased to return to the UCCS campus this fall and offer ethics engagement opportunities in person and virtually to be champions of ethics! The DFEI Collegiate Program at UCCS College of Business continues to be an integral part of the College of Business and campus community. During the coming year, we expect that new opportunities for ethics education will arise and look forward to being a catalyst for principle-based ethics at UCCS and in southern Colorado.
Already before the semester began, we welcomed nine new ethics fellows and seven student ethics ambassadors at UCCS. In southern Colorado, we welcomed the USAFA and Odyssey Early College to the Southern Colorado Ethics Consortium (SCEC) that now includes eleven schools. Sixteen faculty and staff serve as ethics champions in the SCEC schools. On August 12, the incoming champions from UCCS and SCEC participated in an Ethics Champion Orientation that ended with a reception and dinner with Chancellor Reddy, Deans from all UCCS colleges, and invited guests from the southern Colorado schools.
For UCCS students, opportunities to be an ethical leader on campus abound. Check out the UCCS Ethics Club - the UCCS chapter of Student Center for the Public Trust (SCPT) on Mountain Lion Connect. This student organization is for all UCCS undergraduate and graduate students. The UCCS chapter is a 2020-2021 Golden Star Chapter for promoting leadership on their campuses and online. The UCCSLead program includes the Daniels Fund Ethics Initiative Principles to guide ethical leadership on campus.
For business professionals, UCCS Executive Education recently partnered with the Daniels Fund Ethics Initiative (DFEI) Collegiate Program at UCCS College of Business to blend business acumen and ethical leadership into one transformative program: the Mini-MBA.
For educators, ethics roundtables offer innovative approaches to ethics education. The College of Education is offering a Careers in Student Affairs Institute featuring ethical decision-making in higher education. Check our website for more opportunities!
Our fall ethics case competition offers students to demonstrate ethical decision-making. Gather a team of 2-3 students to compete! Each team needs a faculty advisor to guide them through the competition. UCCS is hosting the Rocky Mountain Region Ethics Bowl on November 13.
Become an ethics champion this year and engage in ethics!
Sincerely,
Tracy Gonzalez-Padron, Ph.D.
Director, Daniels Fund Ethics Initiative Collegiate Program at UCCS College of Business 
[ College of Business Home ]