Engage in Ethics - September 2022
Wednesday, September 7, 2022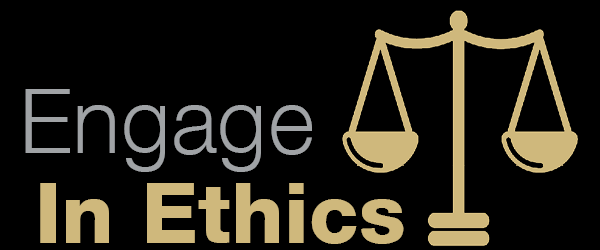 Dear UCCS community,
Are you ready to engage in ethics? This fall, we offer diverse opportunities for students, educators, and the community to explore these questions and build skills for ethical decisions, ethical leadership, and creating an ethical culture. As a member of the UCCS, the Daniels Fund Ethics Initiative Collegiate Program at UCCS College of Business is a resource for you.
The UCCS Ethics Club - the UCCS chapter of Student Center for the Public Trust (SCPT) kicks off the year on September 15.  We encourage undergraduate and graduate to attend events and consider an officer position. If you are involved with another student organization and want to explore ethics, contact us to collaborate on an event or activity!  
October 1 is the deadline for 2-3 person teams to register for the 2022 UCCS Ethics Case Competition! The case competition is on Saturday, October 29 at the UCCS campus. An awards dinner will be that evening. Get your teams ready to stand out!
We are pleased to sponsor the keynote speaker at the UCCS EthicsFirst Courage to Live Your Shared Values event on Monday, October 3. Kevin McCarthy will offer practical tools to address the challenges to ethical decisions.
The 2022-2023 Ethics Roundtable Series will begin on October 6 with Ethics Fellow Lauren Hallaron on ethics in non-profit management. Save the date for ethics discussions including:
Tuesday, Oct. 18th   Angie Dodson           Breakfast 8-10 am DH204
Wednesday, Nov 2   Kylie Rogalla            Lunch 11:30-1 pm UC309
Friday, Nov 18          Nick Lockwood         Breakfast 8-10 am DH204
Thursday, Dec 1       Nick Tapia-Fuselier  Lunch 11:30-1 pm DH204
Looking forward to the coming year, there are exciting events planned. Register for those events that are attractive to you and share with your colleagues.
Have a great school year,
Tracy Gonzalez-Padron, Ph.D.
Director, Daniels Fund Ethics Initiative Collegiate Program at UCCS College of Business
[ College of Business Home ]