EPIIC Venture Attractor scales startups to $1 million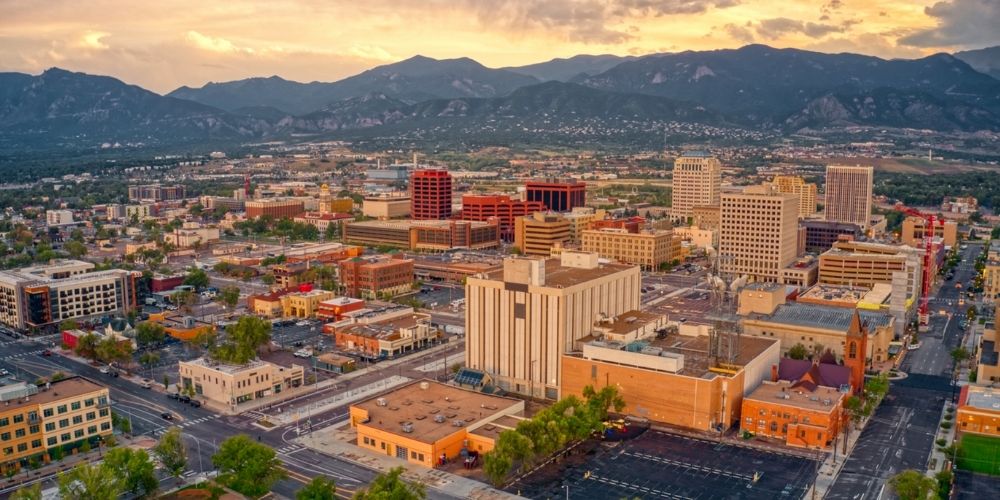 Friday, August 6, 2021
A UCCS professor wants to make Colorado Springs the global center for business ventures in the sports and outdoors, health innovation, and human performance industries — and UCCS students and alumni are helping him get the job done.
Tom Duening, Chair of the El Pomar Institute of Innovation and Commercialization (EPIIC) and Associate Professor of Management, started the EPIIC Venture Attractor in early 2020, the first of its kind anywhere in the world. The research initiative was created to attract startup businesses to Colorado Springs through the Scale to $1M Startup Program.
The Scale to $1M Startup Program is an education and mentorship program open to ventures worldwide that represent a desired industry cluster.
"The Scale to $1M program is a 6-month, fully online, startup ecosystem where each venture works to build a foundation that will enable them to scale toward the coveted $1 million valuation level," said Duening. It's at that level that startups begin attracting outside investors.
In May 2021, the program launched its first group of eight participants. Of the eight, five ventures were created by UCCS students or alumni.
Dr. Grove Higgins '99, a participant in the program, is the owner of NeuroAthlete Clinic, a chiropractic clinic that's also become a leader in educating practitioners around the world in post-medical treatment and rehabilitation. Higgins points to the experiential learning in the program as a driving force in the growth of the education company portion of NeuroAthlete Clinic.
"I cannot overstate the value of experience, and that's what this program is all about — sharing business experience and mentoring from experienced business people."
John Rubley '20, owner of Defender Imports, shares similar sentiments in describing how the Venture Locator program has helped his vehicle importing and restoration business.
"The mentorship has been invaluable. It's helped us develop new and scalable revenue streams," Rubley said. "As a business owner, it's easy to get buried in the day-to-day operations, but the program forces me to focus on brainstorming new directions and strategies, which has given me new insights."
Duening expects to announce the program's second round of ventures in February 2022 and hopes the program's early success is a sign of things to come.
"If we're able to raise the profile of the Colorado Springs region to the worldwide destination for sports and outdoors, health innovation, and human performance, that will be a success," Duening said. "We're exceedingly interested in testing the portability of this technology to other communities with different natural industry clusters."
Program participants are selected by a panel of entrepreneurs with input from a committee of UCCS students. On his company's selection and advice for anyone interested in the program, Rubley adds, "It's demanding. Have an open mind, and be receptive to constructive criticism from peers and mentors. There is a lot of good information out there."
Learn more about the early-stage startups in the Scale to $1M Startup Program below.
Scale to $1M Startup Program Participants
Altitude Ninja Gym
Owner: Michelle Fredolino (UCCS 2014, 2017)
Altitude Ninja Gym is an indoor obstacle training gym located in Colorado Springs designed for people of all ages. Altitude Ninja Gym has a variety of services, including classes, event hosting, and competitions.
Defender Imports
Owner: John Rubley (UCCS 2020)
Defender Imports is a Colorado Springs-based business that specializes in the importation and restoration of Land Rover Defenders. Defender Imports thrives on its intricate knowledge of the vehicles and an established network of fellow enthusiasts.
EZHNT
Owner: Zachary Galindo (current UCCS student)
EZHNT is a Colorado Springs-based company developing a mobile app that connects hunters, fishers, and trappers with private land owners willing to rent out their land for as little as a day. Galindo hopes to release the app in early 2022.
LeadFoot Racing
Owner: Jett Johnson (UCCS 2019)
LeadFoot Racing designs, builds and sells an affordable race car called the Little Dipper. Owner Jett Johnson started the business in hopes of combating the high cost of entry to auto racing.
Momentum Training
Owner: Ian Merrin
Momentum Training is a Colorado Springs-based, post-rehab and performance facility dedicated to delivering safe and effective exercise programs.
NeuroAthlete Clinic
Owner: Grove Higgins
NeuroAthlete Clinic is a medical clinic based in Monument, Colorado. The clinic delivers chiropractic care but has expanded services to include virtual education.
Local Energy
Owner: John Eckhardt
Local Energy is a Boulder-based company developing an online solution that allows local health food providers to promote and connect with customers in their area.
Globbr Co.
Owner: Prudence Ogatcha
The lone international participant, Globbr is based in Lagos, Nigeria. Globbr is a sports apparel company that designs, manufactures, and distributes athleisure apparel in Africa.
Learn more about the EPIIC Venture Attractor and the Scale to $1M Startup Program online.
Tags: News