Multi-generational workforce series to aid businesses, job seekers
Wednesday, January 24, 2018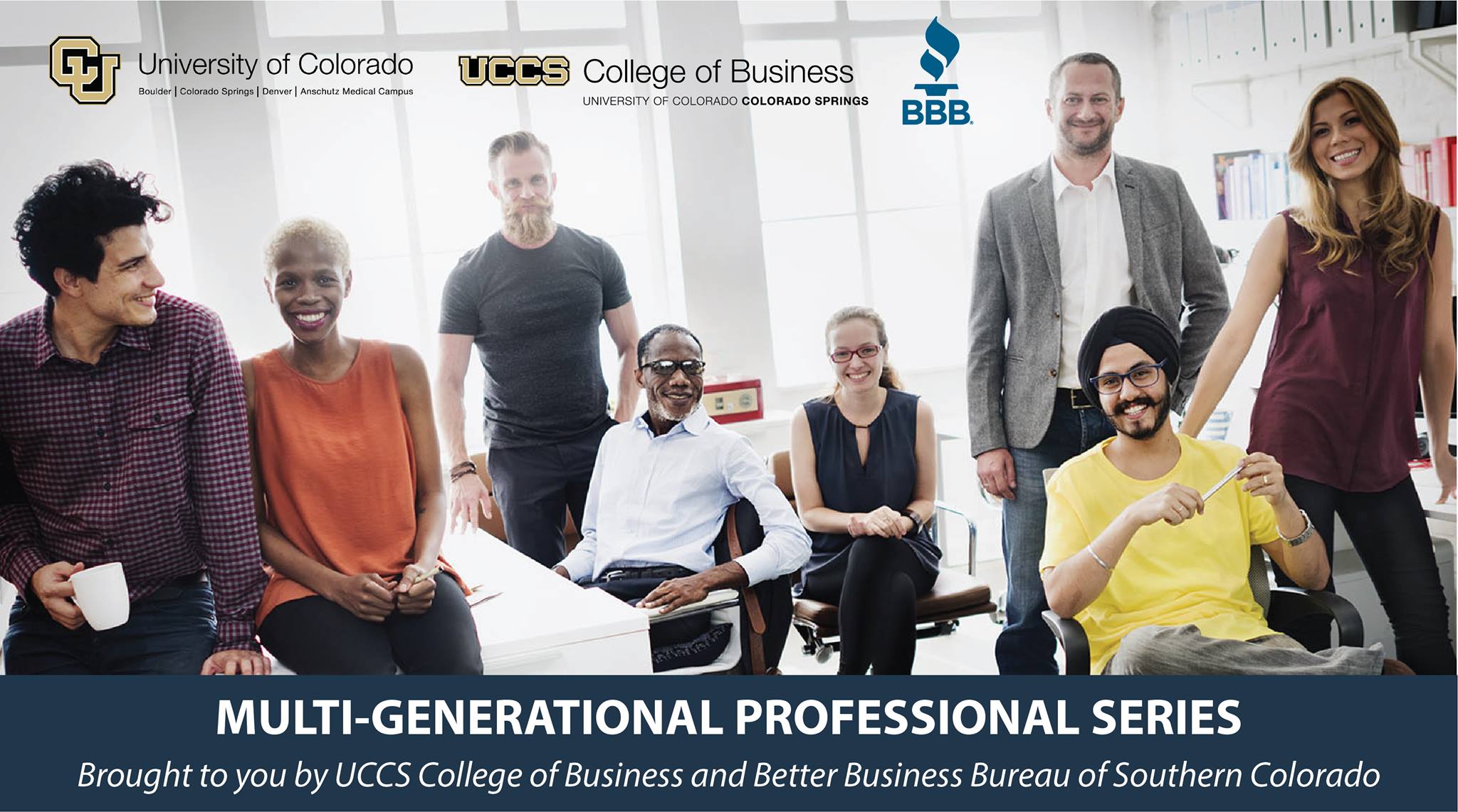 UCCS College of Business and the Better Business Bureau of Southern Colorado are working together to offer a four-part interactive professional development seminar series to aid employers and job seekers.
The "Multi-Generational Professional Series" begins Feb. 1 and concludes June 21, with a total of 12 sessions. People can sign up for all or some of the series tracks.
It's the second year UCCS College of Business and the BBB have collaborated in an attempt to address the human resources and marketing needs of small-business owners and professionals.
"We got rave reviews last year," said Jonathan Liebert, CEO and executive director of BBB of Southern Colorado. "We hope to offer this every year and watch it grow."
Shawna Lippert, director of the Office of Professional & Executive Development in the UCCS College of Business, said businesses struggle to attract and retain top-level talent, especially in a work environment that might include multiple generations.
"We now have four or five generations working together in the workplace for the first time," Lippert said. "People are waiting longer to retire, and new generations are entering the workforce. This has great opportunity, but also comes with great challenges. We have heard from local leaders, managers, supervisors, and [human resources] professionals that they are looking for updated strategies on not only how to attract top talent for their organization, but keep them once they are hired."
The four-part series, with all sessions scheduled from 8:30-10:30 a.m., includes...
[ Continue Reading The Colorado Springs Business Journal ]