UCCS to host 2019 Play the Game international conference
Friday, October 19, 2018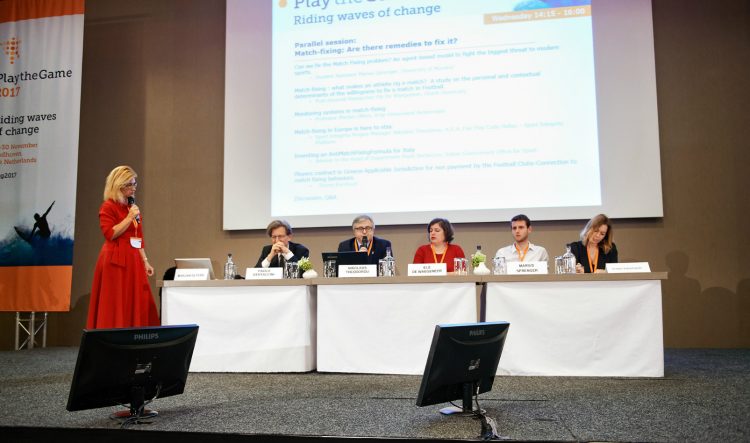 UCCS will host international sport journalists, scientists and officials in the first Play the Game conference held outside of Europe. The 11th conference will take place Oct. 13-16, 2019.
"The conference, and the work of Play the Game more generally, challenges sport organizations to improve and develop their governance practices," said Chancellor Venkat Reddy. "This work aligns with our mission, values and what we aim to teach through the numerous policy, governance and management programs that we offer across the campus. We look forward to working with Play the Game and sport organizations across Colorado Springs to make sure that we develop a thought provoking conference for 2019."
Colorado Springs has a prominent position in U.S. sport as host of the main Olympic Training Center. With its headquarters of over 25 national sports federations plus the United States Olympic Committee and the US Anti-Doping Agency, the city is also the epicenter of U.S. sports politics.
"Hosting this conference would not have been possible without the support of a range of community organizations including the United States Olympic Committee, the United States Anti-Doping Agency, Visit Colorado Springs, the Colorado Springs Sports Corporation, the Partnership for Clean Competition, CU Boulder and the City of Colorado Springs," said Spencer Harris, assistant professor of sport management, College of Business. "We look forward to working with these partners and Play the Game to host the 2019 conference and contribute to the debate on a wide range of critical sport governance issues such as athlete welfare, athlete safety, corruption, doping and match fixing."
"In the two decades that have passed since we started Play the Game...
[ Continue Reading UCCS Communique ]