Servant Selling for Revenue & Profit
Fri, 10/19/2018
07:30 AM - 09:00 AM
UCCS Downtown campus, 102 S. Tejon St.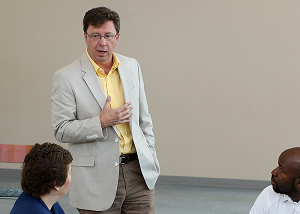 Class Size Limit :: 24
Registration Fee :: $45
*Discounts available.  Please see available discounts under "Pricing".
This event is the first in the new Business Breakfast Series @UCCS, organized by the UCCS College of Business' Office of Professional & Executive Development (OPED).  Programs are facilitated by business faculty and instructors. 
---
PROGRAM DESCRIPTION
Sales is far too important for just one department – it must be embraced by the entire organization.  Servant Selling is the merger of customer experience and sales.  Your employees sell, cross-sell and upsell all in the context of your customer experience.  If your organization is like most, only about 10% of employees are in a traditional sales position with the word "sales" or "account manager" somewhere on their business card.  What about the other 90% of employees?  Are they also responsible for closing business?  
Chances are they do a lot of selling, but they don't think of themselves as in a sales job.  These so-called "non-sales selling" employees may even be closing more business or bringing in more profit than your traditional sales force.  Through serving, relationships are established and deepened; cross-selling and up-selling opportunities naturally arise.  This session is designed to help equip non-selling sales employees to better close business.  
---
WHAT YOU WILL LEARN
Program participants will gain the following takeaways:
Understand the Servant Selling mindset
Identify potential problems in the selling process
Maximize your customer experience physical environment for more selling
---
RECOMMENDED PARTICIPANTS
This 1.5 hour program is designed for non-sales professionals, including:
Customer service representatives
Lawyers
Accountants
Financial planners
Medical professionals
Banking professionals 
Marketing professionals
Manufacturing professionals
Non-profit professionals 
Government professionals 
Note: Sales professionals are welcome to attend and learn about Servant Selling, but the program will be geared towards those who do not have traditional sales titles. 
---
APPLICATION OF LEARNING
This interactive session builds practical skills through lecture and discussion.  Participants can immediately apply what they have learned to their workplaces.
 
---
CERTIFICATE OF COMPLETION
Participants will receive a Certificate of Completion from the UCCS College of Business. 
 
---
PRICING
- Regular Registration: $45 USD
- Discounted Registration (CU Students, Staff, Faculty, and Alumni): $40 USD *

* Alumni from any CU institution and/or OPED executive education programs are eligible for Discounted Registration rates
---
PRICE INCLUDES
Full catered breakfast
Session material and handouts
Networking with professional peers
---
PROGRAM FACILITATOR :: Andrew Czaplewski, PhD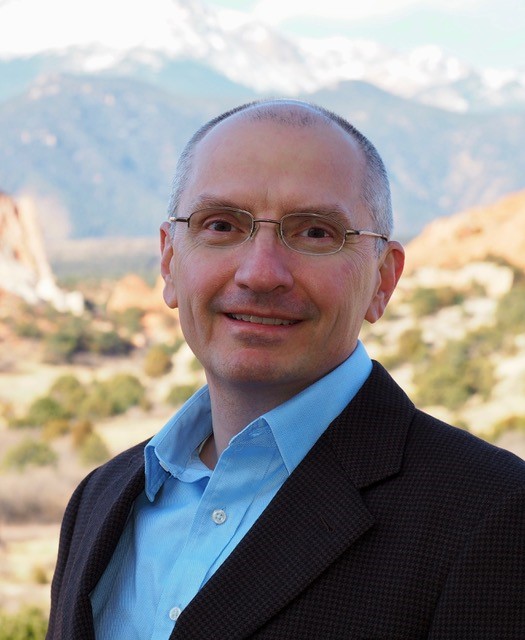 Andrew J. Czaplewski, PhD, is a Professor of Marketing and International Business in the College of Business at the University of Colorado Colorado Springs. He is also an executive education facilitator through the College's Office of Professional & Executive Development (OPED). He has authored multiple journal articles on branding, marketing, electronic word-of-mouth and services marketing. Andrew gives keynote speeches and training workshops on customer experience, personal selling and brand management.

CONTACT INFORMATION :
Shawna Lippert
Director, Office of Professional and Executive Development (OPED)