Analyze Real Data for Businesses.
The Business Analytics Minor focuses on the three pillars of analytics: descriptive, predictive, and prescriptive analytics. These courses are hands-on, project-based courses that utilize state-of-art software to manage and analyze real data for businesses.
What Minoring in Business Analytics Means for Your Future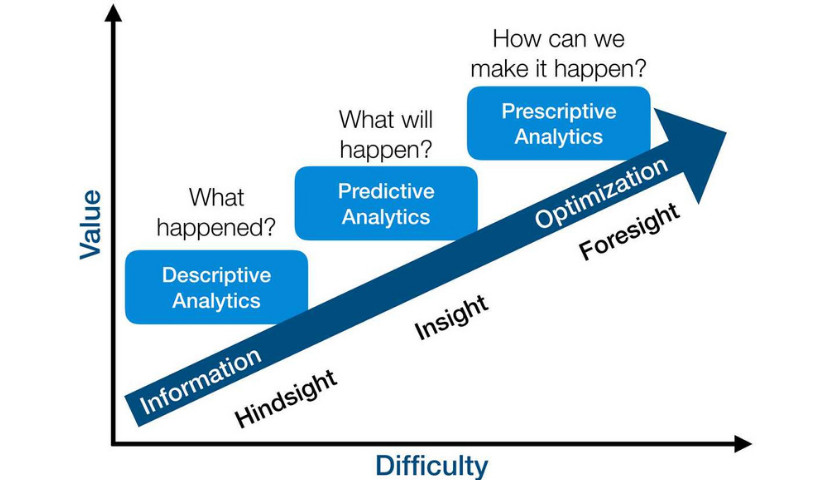 More and more jobs are "hybrids," combining skill sets in the same job, such as marketing and statistical analysis or design and programming. Certain skills are acting as hybridizing forces, spreading across different roles. Business analytics is one of the primary hybridizing skills!
(Wall Street Journal, Burning Glass 2019 Report)
Why study Business Analytics at UCCS?
Business Analytics Courses
It is recommended that students who want to pursue a position in Data Analytics take INFS 3400 - Database Management as an elective course.
Business Analytics Faculty Spotlight
Dr. Fan's research focuses on the strategic and operational factors that influence the improvement of service operations. She has worked on a stream of research investigating the impact of social media on service operations. Her studies explore service recovery strategies using social media and how online review management practices impact service operation and performance. Dr. Fan published two papers and has a forthcoming article to identify the key categories of online review management practices and compare the different practices in different countries. Moving forward, Dr. Fan is working on exploring the institutional drivers for online review management and its impact on performance based on survey data collected from the hospitality industry.