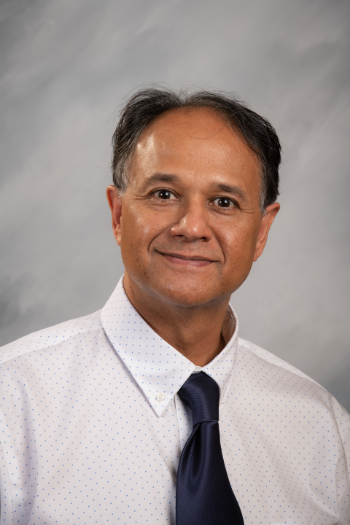 Associate Professor of Operations Management
Education
1990 Ph.D. in Business Administration Major: Operations Management Minor: Management Information Systems. Kent State University.
1986 Masters of Business Administration. Kent State University.
1984 B.S. Forest Engineering. University of New Brunswick, Canada.
Research Interests
Supply Chain Analytics
Non-profit Sector
Academic Experience
Associate Professor of Operations Management (2021– present) College of Business, University of Colorado, Colorado Springs, Colorado
Professor of Supply Chain Management (1999-2021)
Associate Professor of Operations Management (1996-1999)
College of Business and Economics, University of Wisconsin – Whitewater
Assistant Professor of International Operations Management (1993-1996)
Department of Management, Marketing & International Business, College of Business Administration, University of Texas-Pan American
Assistant Professor of Management (1989-1993) Graduate School of Management, St. John Fisher College
Teaching Experience
Doctoral

International Operations Management
Inventory Management.
International Management

Graduate

Operations Strategy Sustainable Management
Inventory and Material Management
Operations Management
Operational Planning and Control
Quality Management Topics in Project Management
Integrated Resources and
Project Management Project Management and ERP
Global Operations Management
Supply Chain Management
International Materials Management (Independent study)

Undergraduate

Prescriptive Analytics
Quantitative Analysis for Business
Internship in Supply Chain Management
Global Supply Chain Management (Logistics)
Global Operations Strategy
Operations Management
Project Management
Computer Integrated Manufacturing
Research Methods
Manufacturing Planning and Control I
Manufacturing Planning and Control II
Management Information Systems
Introduction to Management
Business Statistics
Research
Sameer has published extensively in the areas of international operations, supply chain management, analytics, and the non-profit sector. His research has appeared in several outlets including Journal of Operations Management, Decision Sciences, European Journal of Operational Research, OMEGA, International Journal of Production Research, International Journal of Production Economics, International Journal of Operations and Production Management, Journal of Business Ethics and so on. Sameer has been active with various industry groups such as ISM, APICS, and ASQ and has presented at local and regional meetings.
Professional Service (Selected)
India Development Service (past president and current board member)
Partnership with IIT-Delhi & Aston University (conference, research, projects)
Keynote speaker – Analytics Conference 2020 hosted by the University of Hyderabad
Association Memberships
Production and Operations Management Society
Decision Sciences
ASCM/APICS
ISM