The Business Casual - April 2021
Wednesday, April 28, 2021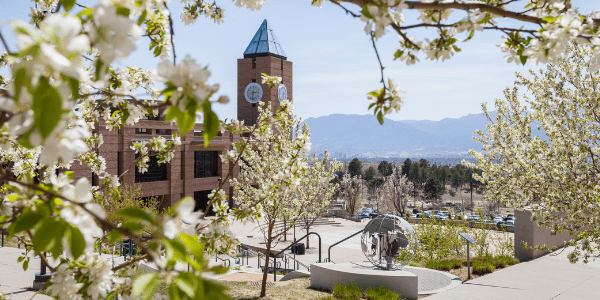 College of Business Students,  
We are just one month away from the end of the Spring semester. As May approaches, the weight of job applications, interviews, and summer internships may feel overwhelming. The College of Business is here to help you every step of the way, and we have multiple resources available to help you reach your professional goals.
The College of Business Career Development Center is an exclusive resource for business students. Book an appointment for individual career counseling, resume reviews, mock interviews, internships for credit, and other career-related assistance. To learn more about our career services, please visit the Career Development Center website.
You are also encouraged to utilize the UCCS Workforce Asset Map (WAM!), which provides free access to workforce-related resources in the Colorado Springs region. Through WAM!, you can find resources for local job demand, salary information, internship and apprenticeship opportunities, veteran-specific programs or services, and more.
It is important to look and feel your best for upcoming interviews. If you need professional clothing, Clyde's Closet in the UCCS Career Center provides free, donated, career-related clothing for students. You can schedule bookings online and receive advice from Career Center staff while you shop for the perfect professional outfit.
I wish you all the best of luck in your career planning, and I hope you take advantage of these resources and opportunities.
Seniors, Commencement is less than one month away! We are looking forward to celebrating this important milestone with you. Virtual Commencement is May 14th and the Picture on the Plaza event will be on the following Monday, May 17th. I will be there, along with many College of Business faculty and staff, to recognize your accomplishments in person. Please be sure to stop by our College of Business booth on the West Lawn at the end of the procession for a congratulatory gift and a photo opportunity. To review all the details for Spring Commencement, please visit commencement.uccs.edu/spring-ceremony.
As you become alumni, please stay in touch. We encourage you to remain connected through our College of Business social media accounts on Facebook, Twitter, Instagram, and LinkedIn.
Warmest Regards,

Karen S. Markel, Ph.D.,
Dean, UCCS College of Business
[ College of Business Home ]