The Business Casual - March 2021
Tuesday, March 30, 2021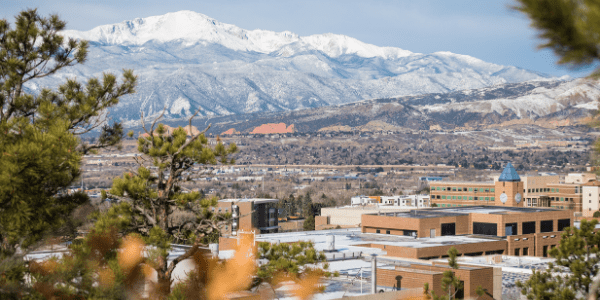 College of Business Students,  
We have passed the halfway mark for the spring semester. Soon, many of you will be graduating and commencing on your professional careers. For those of you who are returning in the summer or fall, you are two months away from a well-deserved break. Stay committed to your courses in this final stretch of the semester!
In February's Town Hall, Chip Benight, director of the Lyda Hill Institute for Human Resilience, challenged us to prioritize our mental health, wellness, and self-care this semester. The pandemic has made it more difficult to set boundaries in our daily lives. In these next few months, I encourage you to take time to disconnect and participate in activities where you feel refreshed and relaxed. Set boundaries between your work, studies, and personal life; stay connected to your peers; and make time for fun and adventure outside of the classroom.  
In between your wellness activities, there are still numerous opportunities to get involved on campus and build your professionalism this semester.
The DFEI Collegiate Program is now accepting applications for the 2021 Student Ethics Ambassadors Program. Select undergraduate and graduate applicants will be paired with a DFEI Collegiate Program Faculty Fellow to help create new ethics programs, conferences, curriculum and events, which will be applied at UCCS and throughout southern Colorado.
This is an excellent opportunity to engage with ethics on a deeper level, build your resume, and earn some money. Applications are open until April 1st. Click here to learn more and apply.
You are also invited to participate in the annual UCCS Ethics Essay Competition for a chance to win up to $1,000. To enter, you will need to analyze a case and submit principle-based ethics recommendations to a panel of judges. Submissions are due March 31st.
The Center for Student Research is currently accepting applications for the Undergraduate Research Academy. Students accepted into this program will receive a $3,500 stipend and an opportunity to work with a faculty mentor and participate in a workshop series designed to strengthen your research and presentation skills. Applications are due April 1st. Learn more and apply at ura.uccs.edu.
Seniors, Commencement is right around the corner! Make sure you have applied for graduation and submitted your photo for inclusion in the Virtual Ceremony live stream. In addition to the "Picture on the Plaza" celebration, the College of Business will also be organizing a special in-person event to recognize our business graduates. Details will be forthcoming. To stay up to date on Commencement-related information, please visit commencement.uccs.edu/spring-ceremony.
Warmest Regards,

Karen S. Markel, Ph.D.,
Dean, UCCS College of Business
[ College of Business Home ]