Dwire Inquirer - August 2019
Friday, August 30, 2019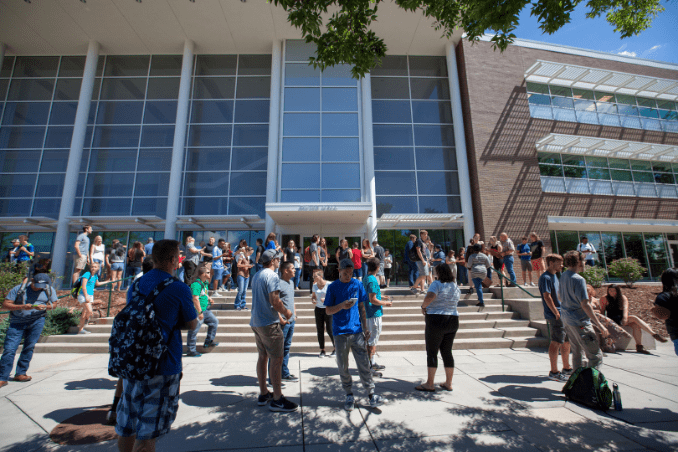 Dear Friends,
Fall 2019 is shaping up to be a fast-paced and exciting semester here on UCCS campus. We have several significant events in the upcoming weeks and we hope you can join us for some or all of these activities and celebrations.
On September 3, 2019, Chancellor Reddy is inviting UCCS alumni to a Town Hall session. This is an excellent opportunity to engage with your alma mater and learn more about the 2030 Strategic Plan. Your input is vital in moving our university into the next decade.
The R.O.A.R. Program has officially launched! Learn more about the R.O.A.R. Program on their new website: https://businessweb.uccs.edu/resources/career-development-center/ROAR. To celebrate the launch of R.O.A.R., you are invited to the R.O.A.R Launch Celebration on September 10, 2019 from 3:00p.m. to 5:00p.m. in the Dwire Hall Atrium. We hope you will join us in commemorating this exciting time for the College of Business.
Fuel Your Finances, a full-day financial fair offered by Ent Credit Union and the College of Business, will take place on September 12, 2019. Ent Credit Union will be offering in-depth breakout sessions, credit score analyses and coaching, student loan repayment consultations, and TED-style talks from 10:30a.m. to 5:00p.m. in Berger Hall and in rooms throughout the University Center. Stop by anytime throughout the day to eat food, attend breakout sessions, and earn eligibility for three $1,000 grand prizes.
Our bi-annual Career Networking Night is on September 19, 2019, an opportunity to engage with employers, students, faculty and staff in a night exclusively dedicated to networking. If you need new professional clothing, alumni are welcome to attend the JC Penney Suit-Up event on Sunday, September 15, 2019 for up to 60% off of professional attire with your UCCS ID.
The new academic year is upon us and we are thrilled to welcome our new and returning students back to campus. To stay up-to-date on upcoming College of Business events, please visit https://businessweb.uccs.edu/events.
Sincerely,

 Eric Olson, Ph.D.,
Interim Dean, UCCS College of Business
[ College of Business Home ]