Dwire Inquirer - August 2020
Friday, August 28, 2020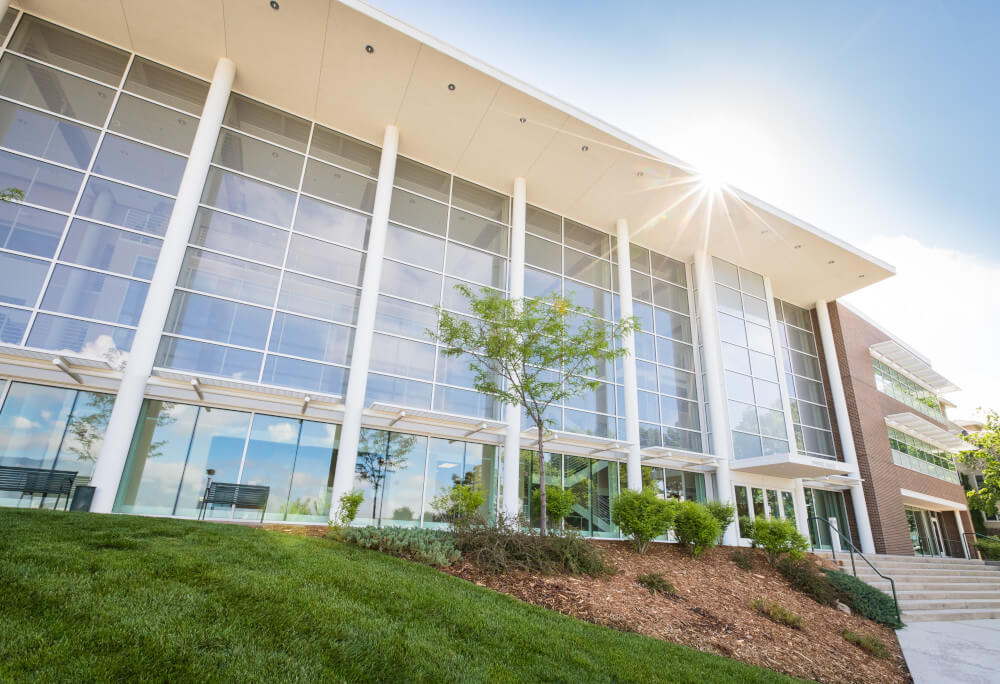 Dear Friends of the College of Business,
We have officially commenced on a new semester at UCCS! We are thrilled to see our new and returning students back on campus.
As Chancellor Reddy mentioned earlier this week, this is a historic fall semester at UCCS. But despite these trying times, I am confident that we will continue to provide a quality business education for our students. We have transitioned many of our fall events into a virtual format and we look forward to continuing these highly anticipated events and competitions.
Career Networking Night will be held on September 16th. As always, this will be an opportunity for students and alumni to network with employers and discuss potential career and internship positions. The entire event will take place virtually through Handshake. Employers and alumni will need to register through Handshake to book networking sessions with students. Learn more here.
The 24th Annual UCCS Economic Forum, combined with the Pikes Peak SBDC State of Small Business event, will be held virtually on October 1st. We look forward to timely presentations on the state of our national, state and local economy in the context of COVID-19. Register for the free event to hear insights from Dr. Tatiana Bailey, Director of the UCCS Economic Forum; Aikta Marcoulier, Executive Director of the Pikes Peak SBDC; and guest speaker Dave Nelson, a nationally renowned futurist. Learn more and register here.
The Annual Ethics Case Competition is on October 17th. Students will showcase their principle-based ethical decision-making skills to a panel of business professionals for a chance to win $1,000. This event is sponsored by the Daniels Fund Ethics Initiative Collegiate Program at UCCS College of Business and it is a great opportunity for our graduate and undergraduate students to apply their business knowledge and critical thinking skills. We are still seeking panelists to listen to our students' case recommendations. If you are a local professional and wish to participate, please email Tracy Gonzalez-Padron at tgonzale@uccs.edu. Learn more about the virtual event here.
Many of you have asked how to become or remain involved with the College of Business during this time. This past week, I had the opportunity to discuss engagement opportunities with Joanna Bean, Director of UCCS Alumni Relations and the Annual Fund. In case you missed it, you can watch the recording here. If you would like to learn more about how to get engaged with the College of Business, we will be hosting a virtual event on September 9th to share opportunities for engagement and collaboration with the community. Please register here to receive the meeting invitation link. 
As part of our regular business education series with the Colorado Springs Chamber & EDC, I recently co-facilitated a "Business Briefings" webinar with Stanley Gbandawa, Senior Implementation Manager at T. Rowe Price. We had a wonderful discussion surrounding best practices for implementing workplace initiatives that promote diversity and inclusion. We provided several actionable steps and resources for creating a welcoming work environment and I encourage you to watch the webinar recording here.
I have only been on campus for a few months, but it is clear that our community is special. We are strong, resilient, and compassionate, and we will take care of each other during these trying times.
Thank you for your commitment to our College. I look forward to working with you throughout the academic year to develop new opportunities for our students and our community.
Warmest Regards,

Karen S. Markel, Ph.D.,
Dean, UCCS College of Business
[ College of Business Home ]