COB Connection - November 2021
Wednesday, November 24, 2021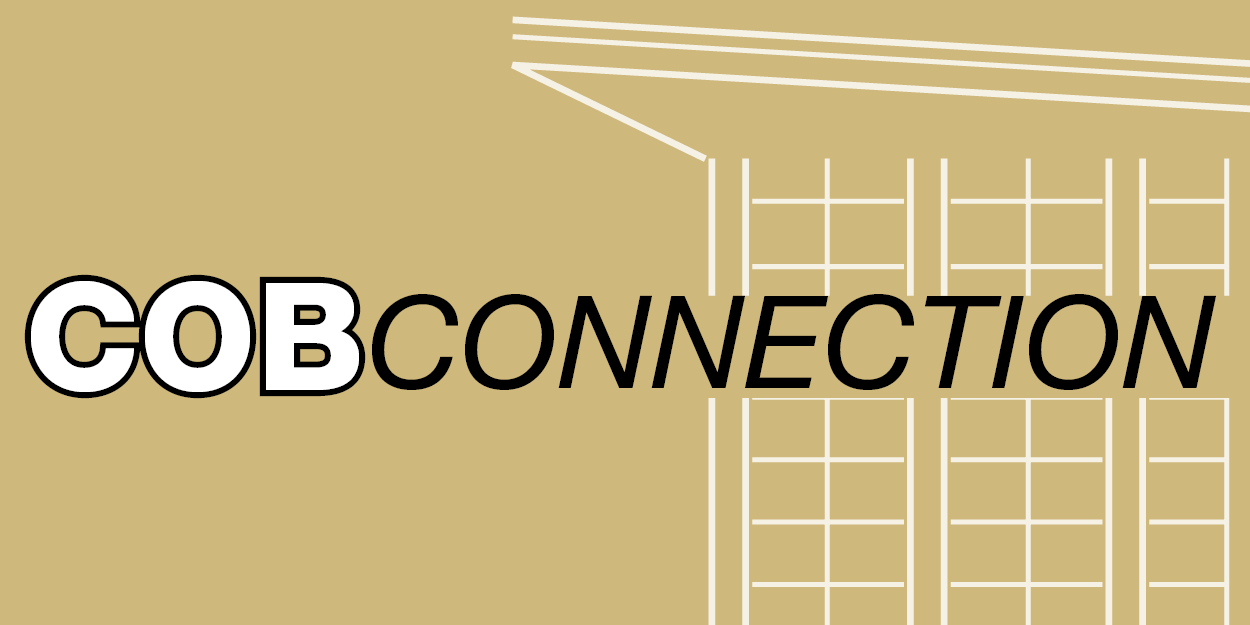 COB Faculty & Staff, 
Last month, we celebrated the 25th Anniversary of the UCCS Economic Forum with our annual event. Dr. Tatiana Bailey, Director of the UCCS Economic Forum, presented timely insights, data, and updates on our local and national economies. We also heard from Marci McGregor, Managing Director & Senior Investment Strategist at the Chief Investment Office, Bank of America on the state and national economies. The event was held virtually, and a recording of the presentations can be viewed online.
The vision of Dr. Tom Zwirlein, Dr. Jeff Ferguson, and Ron Chernak in starting and building these event were celebrated, and we thank them for their contribution to UCCS, our local community, and to the Economic Forum as we looked back on 25 successful years of gathering at this special event.
The Daniels Fund Ethics Initiative 11th Annual Case Competition was held on October 23rd. 16 teams from seven different southern Colorado College and universities gathered at UCCS to apply and present their principle-based ethics decision to a real-world problem. This annual opportunity is a great way for our graduate and undergraduate students to apply their business knowledge and critical thinking skills. Learn more about the event here.
As we continue to celebrate Dr. Don Warrick's 50th year at UCCS, we will host another installment of the "Warrick Webinars." On December 7th at 12:00 p.m. Hundreds of alumni, community members, and campus constituents have been tuning in to hear presentations from Dr. Warrick throughout this series. Registration for the December webinar will be forthcoming, but in the meantime a recording of the most recent Warrick Webinar can be found here.
As we mentioned in September, the College of Business Events Committee has formed in efforts to create opportunities for our staff and faculty to engage with one another in a manner more casual than at work. The committee will be in communication with you about upcoming opportunities to socialize and engage with your fellow faculty and staff.
On December 17th we will be celebrating our Fall 2021 graduates at an in-person celebration. This group of students, and many other cohorts who have been affected by the ever-evolving scenarios presented by the pandemic, have showed a particular persistence and resilience in their time at UCCS. What an honor it will be to celebrate them next month as we send them into our local and global communities. The ceremony will be held at the Broadmoor World Arena and we hope you will join us.
In the spirit of the upcoming holiday season, I want to take this opportunity to thank you sincerely for your continued pursuit of excellence in the College of Business. I commend you for the persistence you have showed in our recent seasons of uncertainty, and I appreciate your willingness to serve our students, our university, and our community in so many meaningful ways. I wish you the very best over this holiday season and look forward to a successful completion of the semester as we close out 2021. 
Warmest Regards,

Karen S. Markel, Ph.D.,
Dean, UCCS College of Business
[ College of Business Home ]