UCCS recognized as a CFA Institute University Affiliate Program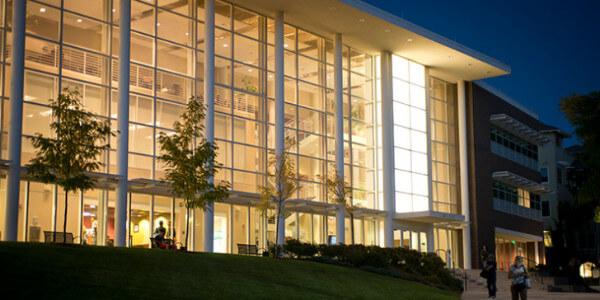 Monday, September 20, 2021
The UCCS College of Business was recently approved to be a University Affiliate Program (UAP) by the Chartered Financial Analyst (CFA) Institute, becoming one of approximately 500 universities globally and 250 in the United States to earn this distinction.
Affiliate status is granted to academic institutions whose finance curriculum adheres to the CFA Exam Body of Knowledge in scope and quality. The Bachelor of Science in Business with an emphasis in finance was acknowledged for incorporating the majority of the CFA Program Candidate Body of Knowledge and placing emphasis on the CFA Institute Code of Ethics and Standards of Professional Conduct within the program. This program positions students well to obtain the Chartered Financial Analyst (CFA®) charter, which has become the most respected and recognized investment credential in the world.
The CFA Institute UAP signals to potential students, employers and the marketplace that the College of Business finance curriculum is closely tied to professional practice and is well-suited to preparing students to sit for the CFA examinations. Through participation in this program, UCCS is eligible to receive a limited number of CFA Program Student Scholarships each year.
This accrediting project was the product of the UCCS finance faculty, led by Greg Kuppenheimer, who championed the curriculum overhaul to receive CFA recognition. "The CFA designation is a global standard, and CFA Affiliation keeps our program and our graduates all the more relevant to the industry," said Kuppenheimer.
The Bachelor of Science in Business with an emphasis in finance is housed in the AACSB-accredited College of Business. Each course is taught by internationally recognized professors that specialize in translating current business theory into practice. Students are fully immersed in core principle of ethics education, which provides a framework for ethical decision-making and instruction. In addition to their academic classes, students also participate in the The R.O.A.R. Program – a career curriculum that works alongside business classes to ensure students have both the education and professional tools to successfully transition to a career upon graduation.
"We are proud to receive this important distinction for our undergraduate finance emphasis," said Dr. Karen Markel, Dean of the College of Business at UCCS. "The CFA University Affiliate Program is an important indicator of a high quality and relevant finance education, and we are confident our curriculum will help prepare students for successful careers in the industry."
To learn more about the Bachelor of Science in Business with an emphasis in finance, please visit business.uccs.edu/programs/undergraduate/bs-business.
About the UCCS College of Business
The UCCS College of Business was established in 1965 and has more than 1,300 undergraduates and 350 MBA students. The College of Business and Administration awards the Bachelor of Science in Business and Bachelor of Innovation degrees. The Graduate School of Business Administration awards the Master of Business Administration, Master of Science in Accounting and Executive Doctor of Business Administration degrees. More than 10,000 alumni of the College of Business live and work around the world. For more information, visit uccs.edu/business.
About CFA Institute CFA
Institute is the global association of investment professionals that sets the standard for professional excellence and credentials. The organization is a champion of ethical behavior in investment markets and a respected source of knowledge in the global financial community. Our aim is to create an environment where investors' interests come first, markets function at their best, and economies grow. There are more than 160,000 CFA charterholders worldwide in 164 markets. CFA Institute has nine offices worldwide and there are 161 local societies. For more information, visit www.cfainstitute.org or follow us on Twitter at @CFAInstitute and on Facebook.com/CFAInstitute.
Tags: News