Shaping the Future of Sport Management
Turn your passion for sports into a promising career with the Sport Management Program in the College of Business at UCCS. Our program is designed to prepare you to enter the thriving and demanding sport management industry and pursue the career of your dreams. The Sport Management Program combines academic excellence with hands-on internship opportunities that fuel the success of our students in the highly competitive sport industry.
Proud Partner with
Denver Nuggets, Colorado Avalanche and Colorado Rapids
The UCCS Sport Management program is a proud official partner of the Denver Nuggets, Colorado Avalanche and Colorado Rapids. This partnership allows select students to gain exposure to the world of professional sports through innovative student-focused opportunities to partner with and learn from Kroenke Sports & Entertainment executives.

Why study Sport Management at UCCS?
The Nation's Leading City for Sport

Colorado Springs is home of the United States Olympic & Paralympic Committee Headquarters, more than 30 sport organizations and 20+ USA National Governing Bodies, the Olympic & Paralympic Training Center and has been coined, "Olympic City USA." When it comes to a career in sport, there is no city better suited for sport management professionals.

AACSB Accredited

The UCCS College of Business is accredited by the Association to Advance College Schools of Business (AACSB) which ensures your professors, classes and fellow students are of the highest quality. Only 5% of business schools worldwide have achieved this distinction.

Real-World Experience

The UCCS Sport Management program builds experiential learning into the curriculum, ensuring each student is fully immersed into the sports industry upon graduation. Students will move through a series of professional development courses to include resume building, interview preparation, networking, field experience and internship opportunities.

Exceptional Faculty and Instruction

Receive personalized guidance from nationally and internationally recognized faculty and top-level executives from sport organizations. Students also have access to top industry executives and managers through networking, mentorship, guest speakers and professional development opportunities.
Gabriel Causse (Class of 2012)
Manager of Business Operations & Partnerships, Orlando Magic NBA Team
"Studying Sport Management at UCCS completely changed my career path. I had always been a sports fan, but I didn't know how to build a career around it. The curriculum of the UCCS Sport Management program allowed me to identify the different paths and opportunities within the sports industry, and the faculty and staff were essential in helping me reach my goals."
Laura Roberts (Class of 2014)
Director of Dressage Performance and Event Support, US Equestrian Federation
"Colorado Springs offers a strong network of industry professionals, particularly in the Olympic Movement. Through the UCCS Sport Management program, I was able to leverage those connections and follow my passion for Olympic sports. I worked with U.S. Figure Skating, USA Karate, and even had the chance to attend the 2018 PyeongChang Winter Olympics in South Korea."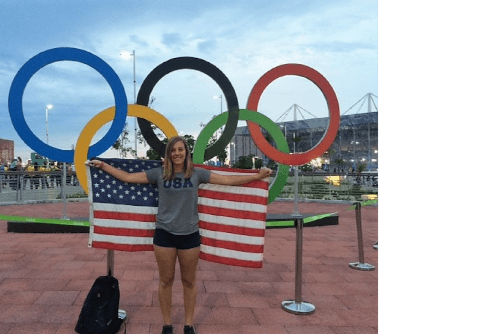 Olympic Movement
UCCS Sport Management student Holly Lind at the 2016 Summer Olympics in Rio De Janeiro, Brazil.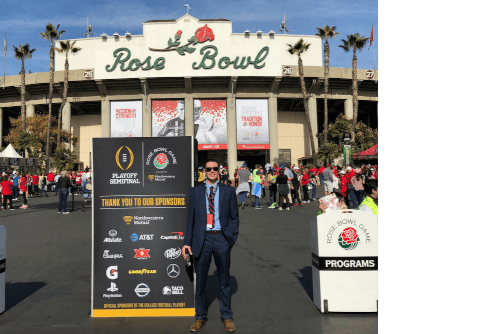 Collegiate Sports
UCCS Sport Management student Joey Paolino at the Rose Bowl game in Pasadena, California.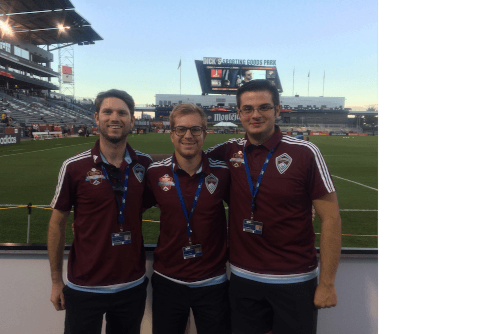 Professional Soccer
UCCS Sport Management students interning with the Colorado Rapids professional soccer team.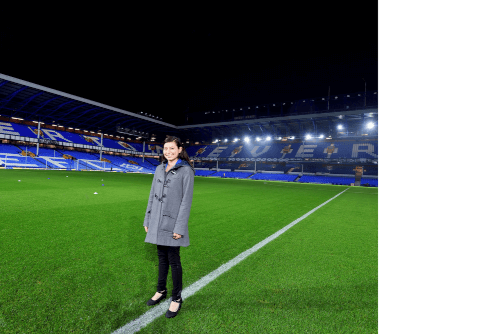 International Football Clubs
UCCS Sport Management student Consuelo Mendez interning with the Everton Football Club in Liverpool, England.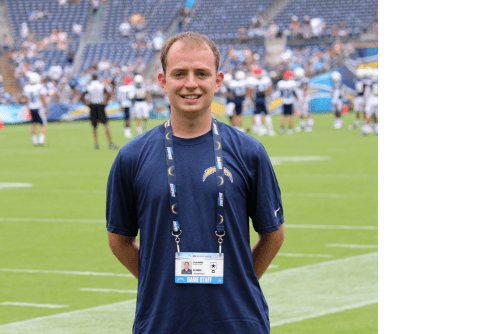 National Football League
UCCS Sport Management student Dylan Gannon interning with the San Diego Chargers.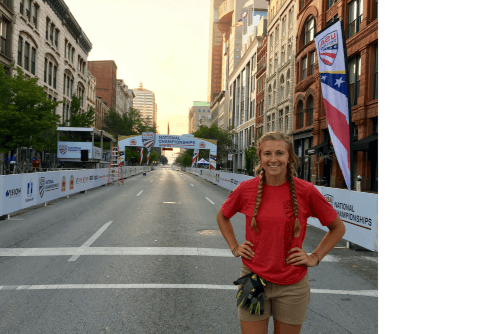 National Governing Bodies
UCCS Sport Management student Allie Schwartz interning with USA Cycling, based in Colorado Springs.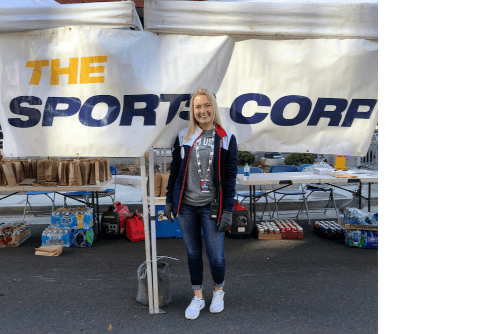 Local Sport Organizations
UCCS Sport Management student Katie Schumacher interning with the Colorado Springs Sports Corp.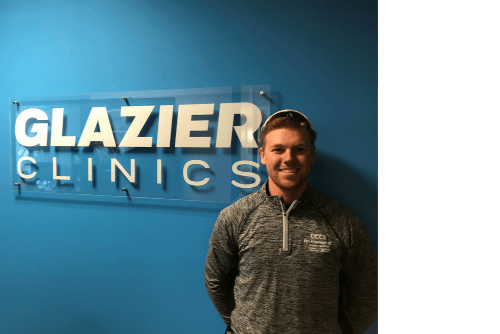 National Sport Organizations
UCCS Sport Management student Garrett Pugh interning with Glazier Clinics, based in Colorado Springs.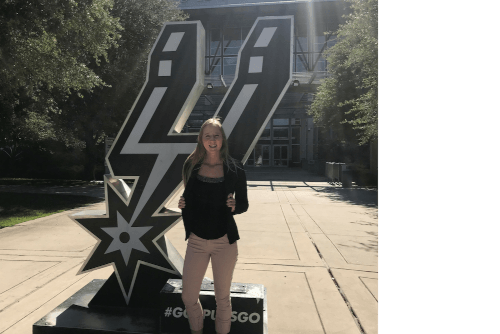 National Basketball Association
UCCS Sport Management student Emily Carlson interning with the San Antonio Spurs.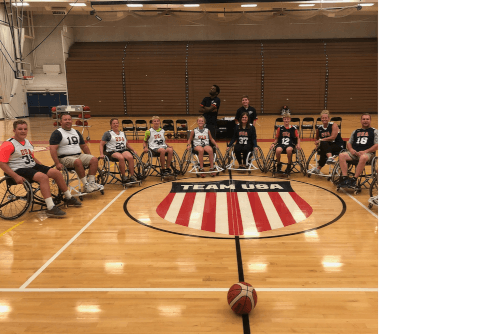 Paralympic Sports
UCCS Sport Management student Colin Klaber interning with the National Wheelchair Basketball Association.