Dwire Inquirer - January 2019
Friday, January 25, 2019
Friends and Supporters of the College of Business:
I hope this message finds you refreshed and rested after the holiday season. As we begin a new year and a new semester, there is the familiar sense of possibility, growth, and development. In that spirit, many of us will resolve to make improvements in our personal and professional lives. Lifelong learning and self-improvement are goals to be celebrated and I hope the College of Business can be a resource as you commit to these resolutions.
The College of Business houses the Office of Professional and Executive Development, which provides high-level, customized executive education programs for both individuals and organizations. Our programs are led by a mix of College of Business faculty and industry experts, offering project-based training that are valuable in the workplace. Whether it's one of our Business Breakfast Series @UCCS, a professional seminar, or a leadership development class, I hope you consider joining us for an executive education program in 2019. Alternatively, if you or your organization have an educational need, please consider us as a possible solution.
In recognition of professional growth and achievement, we recently announced our honorees for the 11th annual Lifetime Entrepreneurship Award luncheon, scheduled for May 31, 2019. The Lifetime Entrepreneurship Award will be presented to commercial real estate developer, James C. Berger. Jim continues to be an outstanding business leader and has helped to shape the landscape of local business in Colorado Springs. He continues to be a tireless and devoted advocate for UCCS and the broader community. We are so proud to recognize his many successes with this award.
In addition to honoring Jim, the college will present a new award, the Next Generation Entrepreneur Award, to Hannah Parsons. Hannah has been instrumental in the development of entrepreneurs and business accelerators in Colorado Springs. She one of the leaders in the business growth and economic innovation here in the Pikes Peak region. She is an outstanding selection for the inaugural -presentation of the Next Generation Entrepreneur Award.
This celebration of entrepreneurial achievement will be held on May 31, 2018 from 11:00am to 2:00pm at the Cheyenne Mountain Conference Center and Resort. For more information, please visit https://businessweb.uccs.edu/alumni.
I wish you all a happy and prosperous 2019, and I look forward to the future collaborations and successes that the New Year will bring.
My very best,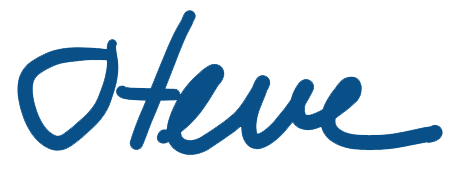 Stephen P. Ferris
Dean, UCCS College of Business
[ December 2018 ]