Berger, Parsons to be honored at 11th annual Lifetime Entrepreneurship Award Luncheon
Mary Frances Kerr, director of alumni relations for the College of Business
Tuesday, January 8, 2019
The UCCS College of Business will honor two deserving entrepreneurial leaders at its 11th annual Lifetime Entrepreneurship Award luncheon May 31. In addition to presenting its long-standing recognition of lifetime achievement, the college will kick off a second award to highlight the next generation of entrepreneurs.
The college will honor the legacy of the entrepreneurial leaders who built the city's favorable business climate and, with this new award, recognize those who are helping to drive its future.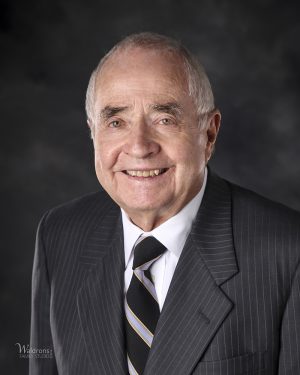 The Lifetime Entrepreneurship Award will be awarded to commercial real estate developer James C. Berger at the luncheon, to be held at the Cheyenne Mountain Conference Center and Resort.
A principal in numerous prominent enterprises, Berger launched his first business in Colorado Springs, Berger & Berger, Inc., a real estate brokerage firm. Together with two associates, Berger later started Col-Terra Investments Ltd, a real estate company that develops land, office, retail, multi-family residential and special use properties. Since that time, Berger continues to operate numerous real estate developments throughout the Pikes Peak region, including Col-Terra and BVR Investments.
Berger was an active volunteer for many years on behalf of UCCS, acting primarily as counsel to several Chancellors on real estate transactions. He was appointed by the Regents to act on the university's behalf, and in his role as chief negotiator, Berger worked tirelessly over many years. His efforts enabled the university to acquire significant land holdings as it expanded its campus on the north side of the city.
Berger Hall, one of the major event spaces on campus, is named in his honor. In addition to philanthropy related to the physical campus, Berger and his family established a student scholarship program for low-income, high-potential students.
"Jim's vision, counsel and personal generosity to the university over the span of many years has been instrumental in UCCS' progress at the extraordinary pace that is evident to all," said Chancellor Venkat Reddy. "His entrepreneurial acumen makes him an ideal candidate for the College of Business's annual award for lifetime achievement."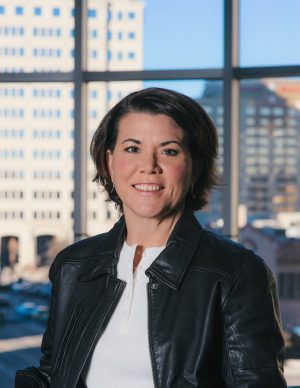 In addition to honoring Berger, the college will present a new award, the Next Generation Entrepreneur Award, to Hannah Parsons. Presented to a well-known champion of the entrepreneurial community, she has been a leader in expanding economic development and the startup ecosystem in Colorado Springs.
Parsons serves as the chief executive officer for Exponential Impact (XI), a Colorado Springs-based non-profit organization dedicated to the adoption of emerging technologies, development of entrepreneurs and expansion of venture funding to Colorado startups. In less than one year, she led the launch of XI's flagship startup accelerator focused on early-stage technology companies; attracted one of the four accelerator businesses to establish operations in Colorado Springs; secured a competitive federal grant from the Economic Development Administration (one of only two such awards in Colorado); and raised a $1 million partner seed fund to invest in early stage companies.
Parsons previously led business attraction, workforce development, and government affairs strategies as chief economic development officer for the Colorado Springs Chamber & Economic Development Corporation. There, she headed up the creation of a five-year economic development strategic plan that in its current implementation is driving high-quality job growth and investment in the Colorado Springs region.
In 2011, she and business partner Lisa Tessarowicz co-founded Epicentral Coworking as the first coworking space in Colorado Springs.
Parsons was appointed in 2018 by Gov. John Hickenlooper to the Colorado Council for Advancement of Blockchain Technology and the Colorado Statewide Internet Portal Authority where she leads as vice chair. She is a director on the boards of the Thomas MacLaren School and Downtown Partnership of Colorado Springs.
"I share Hannah's excitement for what this city can accomplish. Her energy and vision make her a perfect candidate for what the College of Business hopes to recognize with this award. We want to honor those who are leading the future growth and innovation of this region," said Stephen Ferris, dean, College of Business.
The UCCS College of Business was established in 1965 and has more than 1,100 undergraduates and 350 MBA and distance MBA students. The College of Business and Administration awards the Bachelor of Science in Business and Bachelor of Innovation degrees. The Graduate School of Business Administration awards the Master of Business Administration and Master of Science in Accounting degrees. More than 10,000 alumni of the College of Business live and work around the world. For more information, visit https://businessweb.uccs.edu/.
The Lifetime Entrepreneurship Award annual luncheon, a signature event of the Colorado Springs business community for the last ten years, expands this year to become a full scale "Celebration of Entrepreneurship" with the addition of the Next Generation Entrepreneur Award. The annual luncheon serves as a fundraiser for the programs of the College of Business Alumni Association. For more information or to register for the event, visit alumni and friends.
[ Continue Reading UCCS Communique ]