The Business Casual - November 2021
Wednesday, November 24, 2021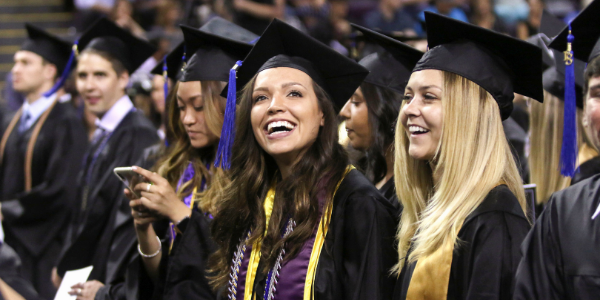 College of Business Students,  
During this Thanksgiving season, I'd like to express my sincere gratitude for the wonderful community at UCCS. We have much to be thankful for in the College of Business. This semester, we have celebrated the arrival of the Class of 2025, welcomed new faculty and staff to our college family, celebrated the launch of new initiatives and programs, and witnessed the continued success of our students and alumni.
Nothing brings me greater joy than observing the accomplishments of our talented and motivated students here in the College of Business. Thank you for inspiring us with your stories, your hard work in and out of the classroom, and ultimately, for choosing us to be your academic guide and mentors.
Remember there are many different ways to get involved on campus. Our Clubs and Organizations offer opportunities for many different abilities and interests. Learn more about how to get started on the Clubs and Organizations page.
There is still time to apply to become an Ethics Ambassador. The deadline for application submissions for Spring 2022 Ambassadors is December 1st, 2021. The ethics Ambassador application can be found here.
If you will be on campus during the holiday break, remember the dining hours has an adjusted schedule November 24th-November 27th. All dining locations are closed Thursday and Friday (11/25 & 11/26). On Saturday and Sunday (11/27 & 11/28) the Roaring Fork will be open during regular hours.
Once we come back from break, I would like to remind you that we have resources available to help you succeed. To view our College of Business resources, please visit our Academic Resources page to access the Career Development Center, academic advising, IT support, and online tutoring centers.
Your mental health should be prioritized as much as your physical health. UCCS has virtual counseling and mental health services available. To schedule an appointment, please visit the Mental Health Services website. I would also encourage you to check in on your fellow classmates and friends. We understand this can be a difficult time and we are so proud of you for your resiliency this semester.
If you're graduating this fall, we hope you we hope to see you at the Fall 2021 Commencement Ceremony. And we sincerely hope you stay in touch with us after you graduate! Please consider getting involved through the Alumni Association during the next stage of your career.
I hope you all take time to relax and enjoy the break whether you are on campus or not. Have a safe Thanksgiving and we will see you the following week!  
Warmest Regards,

Karen S. Markel, Ph.D.,
Dean, UCCS College of Business
[ College of Business Home ]