The Business Casual - January 2020
Monday, January 27, 2020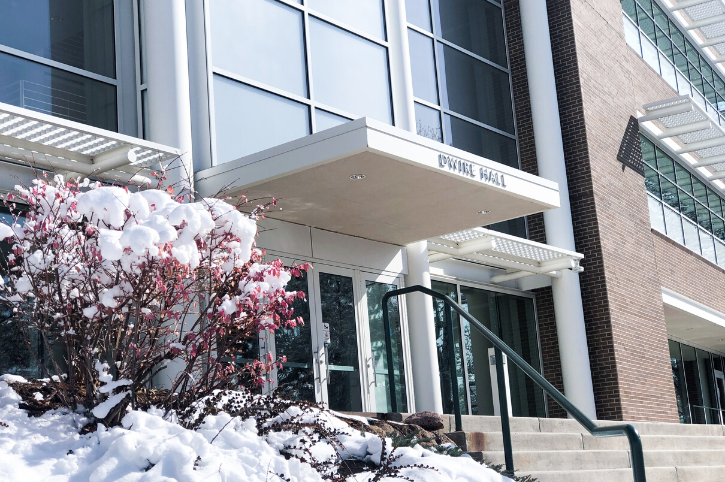 College of Business Students,
Welcome back! I hope this message finds you refreshed and rested after the holiday season. As we turn the calendar to 2020, it carries with it the familiar sense of possibility, growth, and development that a new year brings. In that spirit, many of us will resolve to make improvements in our personal and professional lives. Whether you hope to get more involved, to grow professionally, or to graduate college, we are happy to offer support and tools to meet those goals.
There are many opportunities for involvement in our business school. We encourage you to view our business-specific clubs and organizations here. Members of our various clubs gain access to like-minded peers, events, networking opportunities, and development beyond what you experience in a traditional classroom setting.
The College of Business also houses its own resources to help you grow both professionally and ethically. The Career Development Center is available for career support, internship, and employment opportunities as well as various career-focused events throughout the semester, including JCPenney Suit Up on February 9, Career Networking Night on February 19, and the annual Etiquette Dinner on April 22.
The Daniels Fund Ethics Initiative at UCCS is a great resource to learn and practice ethical decision-making with other business professionals. You are encouraged to participate in ethics competitions, seminars, workshops, and projects throughout the semester. Currently, they are seeking Daniels Fund Ethics Consortium Case Competition participants for the event April 16-17 in Denver. Learn more here. 
We also have three business-specific academic advisors available to help you successfully navigate college. You can make an appointment at uccs.edu/advising.
I wish you all a happy and prosperous 2020 and I hope the College of Business continues to be a resource as you commit to your resolutions.
Best regards,

Eric Olson, Ph.D.,
Interim Dean, College of Business
[ College of Business Home ]