Teaching Ethics Across the Curriculum for Faculty at Pikes Peak Community College
Wed, 08/22/2012
12:00 PM - 12:00 PM
Pikes Peak Community College, Colorado Springs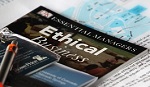 Teaching Ethics across the Curriculum

Description:

How can we equip our students to handle ethical dilemmas without promoting "ethics fatigue"? Ethics fatigue occurs when students have talked about ethics in every class and are "tired of it" or "know it already".  This workshop will focus on two ideas on teaching ethics:

1.     Faculty confidence in addressing ethical issues - While many faculty address ethical issues in class, some are not sure how to provide solutions for the students. The barriers for acting ethically are many - including financial profit, competitiveness, and cultural. Ethics is not the primary area of expertise for most instructors. We will look at how to include ethics in any class through innovative ways to encourage discussion and learning without it being the "ethics lecture".

2.     Experiential learning - What are the best methods of teaching business ethics? Research shows that cases, debates, simulations (class-room or web-based) and company projects provide the greatest learning through personal application of knowledge, skills, and abilities to address an ethical issue.  We will provide some resources available for class use.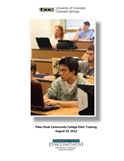 CONTACT INFORMATION :
Elisabeth Moore
Daniels Fund Ethics Initiative Program Manager