In the fall of 2008, the College of Business at the University of Colorado Colorado Springs initiated a new undergraduate program in Sport Management. Designed as a program of distinction, the Sport Management Program limits admission to 86 students per year. The skills you'll take away both from rigorous coursework and our internship program will prepare you to make an immediate impact in your career of choice, distinguishing you to prospective employers.
A Program of Distinction
Small Class Sizes
We emphasize faculty-student interaction and engagement. Our class sizes are capped at 43 students, meaning you won't be lost in a sea of other students.
Internship Curriculum
The small cohort size of our Sport Management Program, along with a wide variety of local sport partners, ensures every student has the opportunity to engage in meaningful internship experiences.
AACSB Accredited
The UCCS College of Business has been accredited by AACSB International since 1989, a distinction that places us in the top 5% of the world's business schools.
Unparalleled Access to the Sport Industry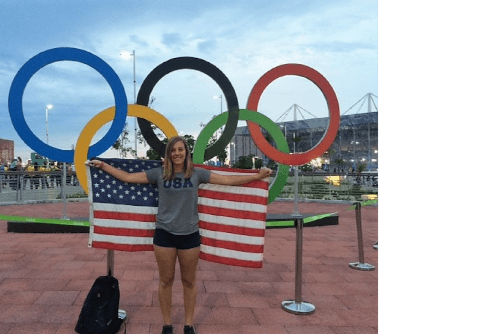 Olympic Movement
UCCS Sport Management student Holly Lind at the 2016 Summer Olympics in Rio De Janeiro, Brazil.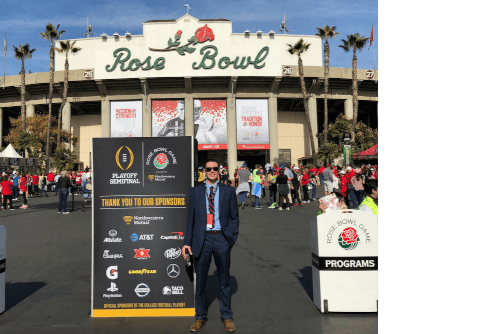 Collegiate Sports
UCCS Sport Management student Joey Paolino at the Rose Bowl game in Pasadena, California.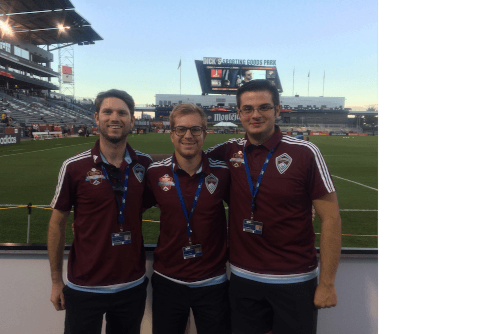 Professional Soccer
UCCS Sport Management students interning with the Colorado Rapids professional soccer team.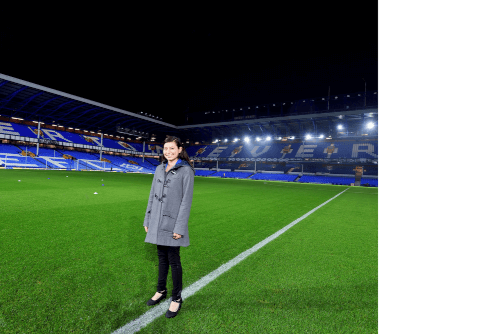 International Football Clubs
UCCS Sport Management student Consuelo Mendez interning with the Everton Football Club in Liverpool, England.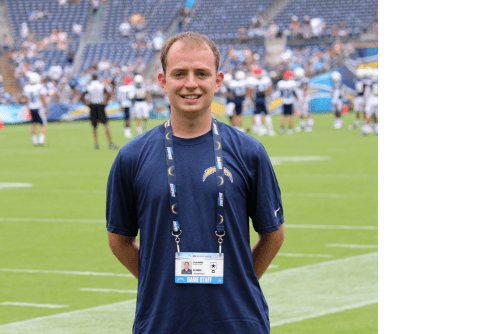 National Football League
UCCS Sport Management student Dylan Gannon interning with the San Diego Chargers.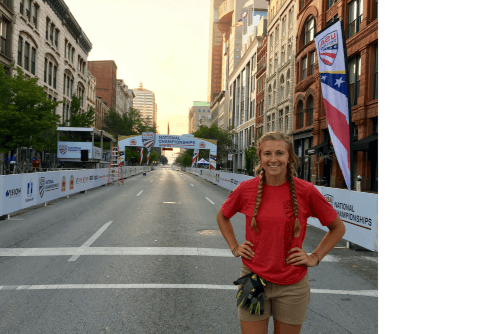 National Governing Bodies
UCCS Sport Management student Allie Schwartz interning with USA Cycling, based in Colorado Springs.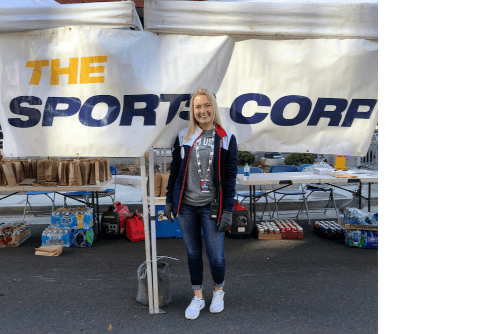 Local Sport Organizations
UCCS Sport Management student Katie Schumacher interning with the Colorado Springs Sports Corp.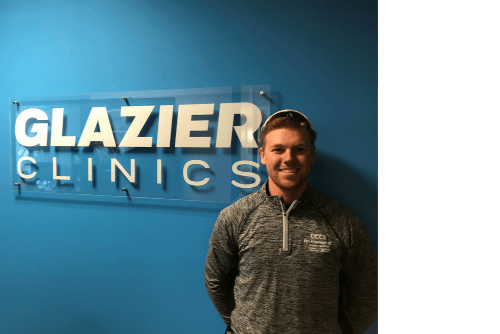 National Sport Organizations
UCCS Sport Management student Garrett Pugh interning with Glazier Clinics, based in Colorado Springs.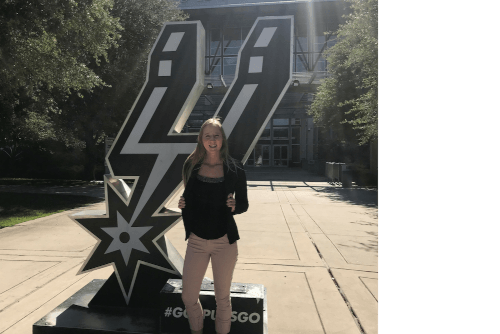 National Basketball Association
UCCS Sport Management student Emily Carlson interning with the San Antonio Spurs.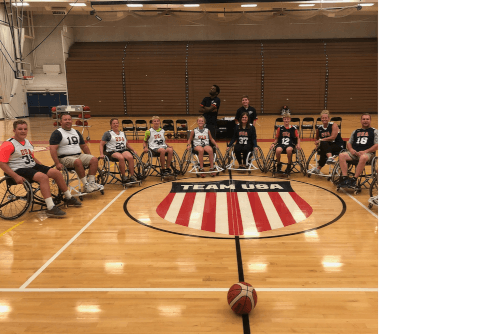 Paralympic Sports
UCCS Sport Management student Colin Klaber interning with the National Wheelchair Basketball Association.
International Connections
From Beijing - where one of our graduates now serves as Associate Vice President Business Affairs with the NBA China - to Great Britain - where we have worked with marketing managers and CEOs of top Premier League soccer clubs as well as established relationships with many international universities giving our students study-abroad opportunities - we are making contacts and laying the groundwork for an expanded international experience for select students in our program. 
150 Students in the Program

Nearly 40% of Sport Management Students are Out of State

90+ Students on Internship/Year

Approximately 2/3 of Sport Alumni Currently Work in the Sport Industry

60+ Sport Organizations in Colorado Springs

8 International Sport Partnerships
#1 Most Desirable Place to Live
Ranked by U.S. News & World Report
Colorado Springs was recently ranked the #1 Most Desirable Place to Live in the country, according to U.S. News & World Report. Colorado Springs is situated on the Front Range of the Rocky Mountains offering our community excellent access to some of the country's best skiing, mountain biking, hiking, fly fishing, and rafting. No matter your personal preference, Colorado Springs has something to offer you!