Andrew D. Ketsdever, Ph.D.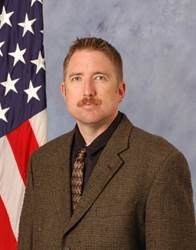 ---
Engineering Chair/Professor, Department of Mechanical and Aerospace Engineering, College of Engineering and Applied Science [2013-2014], [2014-2015]
---
Ethics Education Projects
In 2013-2014 modules were designed based on appropriate case studies for a variety of courses throughout the Mechanical Aerospace Engineering (MAE) curriculum. MAE was used as a test case for this curriculum development before attempting to create a College-wide program. Case studies will be developed for the courses in Materials, Thermodynamics 1, Fluid Dynamics, Strength of Materials, Machine Design 1, Propulsion and Engineering Design. Dr. Ketsdever organized a project focused on the ethical dilemma facing many scientists and engineers that are involved in the defense industry. Technology has been a part of wartime activities since the dawn of civilization. Whether it is more "efficient" spear tips in the form of forged metals, gunpowder, or rocketry, advances in technology lead to "advances" in weaponry on the war field. Many engineering students struggle with the ethics of working in industry on defense projects. Often this stems from a feeling of ultimate responsibility for how a particular technology is deployed. This is a very pertinent topic for engineering students particularly in the Colorado Springs community based on the number of defense industry jobs in the local economy. Several ethical questions examined included: Is there an expectation of responsibility for how technology is implemented? Is there a responsibility when developing technology to understand all potential applications of that technology? Do you have faith in the leadership with control of the technology? Is there a difference between defensive and offensive weapons? What is the role of deterrent technology in actually saving lives?
The modules that were created were presented to students in MAE 4000 (MAE Seminar) over the fall 2014 and spring 2015 semesters. The fall 2014 semester presentation focused on the Manhattan Project while the spring 2015 semester incorporated a personal ethical dilemma during Dr. Ketsdever's work with the Air Force Research Laboratory. The Daniels Fund Ethic Initiative Principles were the basis for student discussions.
Focus Areas
Impact
205 Students (MAE: 2200, 2301, 3130, 3201, 3501, 4000, 4316, 4510), 36 Educators, and 2 Community Members. 
Educational Resources
Faculty Roundtables
April 2015 DFEI Faculty Roundtable Presentation:
January 2014 DFEI Faculty Roundtable Presentation:
Engineering Ethics: The Space Shuttle Challenger - A Case Study in Engineering Ethics
Articles and News
Regents Approve Faculty Sabbaticals
Contact: aketsdev@uccs.edu
[ Andrew D. Ketsdever, Ph.D. ]