Engage with Ethics - May 2021

Tracy Gonzalez-Padron, Director of the Daniels Fund Collegiate Program at the UCCS College of Business
Monday, May 10, 2021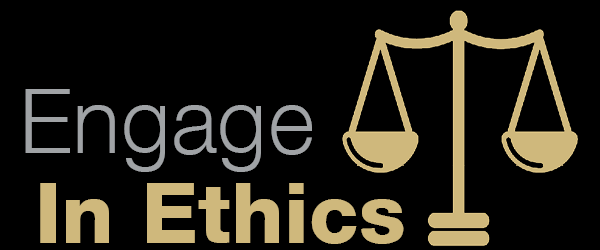 As we bring the spring semester to a close, it is time to reflect on how you engaged in ethics through the Daniels Fund Ethics Initiative Collegiate Program at UCCS College of Business. You may have competed or judged in a case competition or essay contest, or attended a virtual ethics event. Or perhaps, you represented ethics as a Fellow, Ambassador, or Champion. How did you practice ethics this year?
In 2020-2021, we engaged in ethics through the following activities:
Supported 14 UCCS ethics fellows, 15 UCCS student ethics ambassadors, and 20 ethics champions in ten higher education institutions in the Southern Colorado Ethics Consortium.
22 ethics champions took part in a virtual champion orientation with 21 UCCS ethics fellows and 11 UCCS student ethics ambassadors in August 2020. They learned from 12 speakers on opportunities to engage with ethics on their campus.
Student engagement funds were available for events and ethics education. The PGA Golf Management Program secured funding for an Alumni Challenge Cup Tournament that included a DFEI Principles scavenger hunt on the golf course. UCCS SCPT members and an Adams State University class completed the Ethical Leadership Certification Program, with UCCS DFEI paying $20/student fee. Students from Trinidad State Junior College used engagement funds for creating interviews on ethical issues to broadcast on a local radio station. Apply for student engagement funding here.
A virtual UCCS Ethics Case Competition in October included 15 students from 2-year community/junior colleges; 26 students from 4-year undergraduate programs; 13 students in graduate programs, 19 faculty advisors, and 15 judges. Each student and faculty advisor of the winning teams received $1,000 for first place, $500 for second place, and $250 for third place. Save the date for the 2021 UCCS Ethics Case Competition on October 23.
A virtual 2021 Southern Colorado Ethics Summit on April 22 and 23 hosted participants from 11 higher education institutions with 111 students, 18 business/community leaders, and 50 educators. Two keynotes, two business panels, and small groups concluded with a Wrapping it Up session of student reports from small group discussions. See the 2021 Southern Colorado Ethics Summit Playlist for video recordings from the summit.
13 virtual ethics events such as roundtables, panels, and speakers to explore principle-based ethics on topics such as ethics and compliance, health and wellness, cybersecurity, sport, and more! See our focus areas featured in this newsletter. 
You are also encouraged to check out the graduate class on ethics and compliance in the summer. We are looking forward to engaging in ethics on our campus and at sites across southern Colorado in the fall! Have a healthy and safe summer!  
Sincerely,
Tracy Gonzalez-Padron, Ph.D.
Director, Daniels Fund Ethics Initiative Collegiate Program at UCCS College of Business 
[ College of Business Home ]