How to lead change and overcome resistance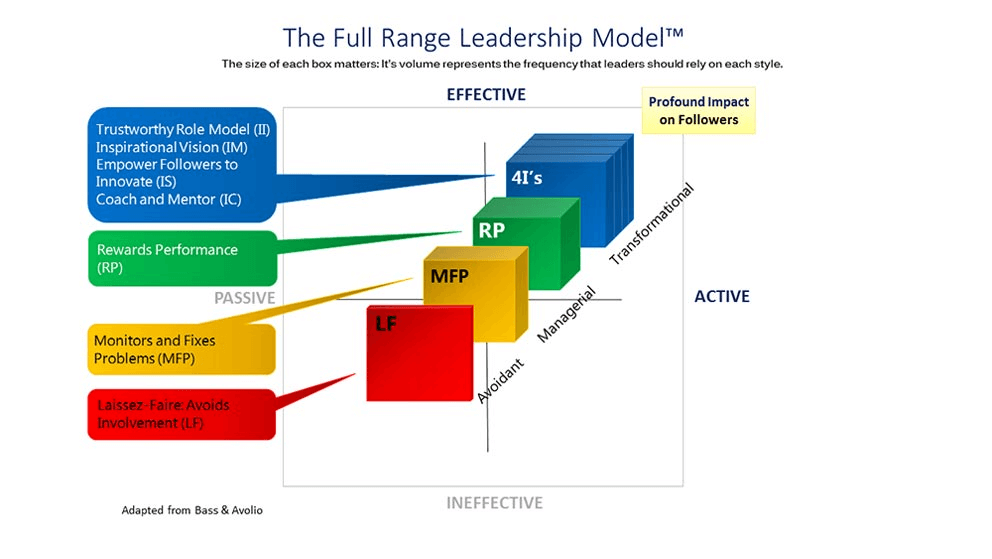 Friday, January 27, 2017
Dustin Bluhm, College of Business, Colorado Springs Business Journal
---
Managers and leaders must strive for high performance and simultaneously introduce potentially disruptive change.
---
Problem: I was recently promoted to lead an already successful team and I'm beginning to understand how to manage the employees. However, many of them are content with the way things are, and they're resistant to change. How do I convince them to welcome change and work toward new goals?
People often recognize the need for change when things aren't going well, but also tend to resist change when things are fine. As a manager, your objective is to make sure things run effectively and efficiently. But as a leader, you want to avoid becoming stagnant or falling behind your competitors. Thus, manager/leaders must strive for high performance and simultaneously introduce potentially disruptive change.
In a Harvard Business Review article, "Management is (Still) Not Leadership," John Kotter discusses the challenges many experience balancing their manager and leadership roles. Kotter points out that "management helps an organization predictably do what it knows how to do well." This means the goal of the manager is to maintain efficiency and order, to keep things running smoothly. Employees who are resistant to change want superiors to confine themselves to the manager role. Leadership, on the other hand, is all about challenging the existing way of doing things and is, according to Kotter, primarily about "producing useful change."
The full-range model of leadership developed by Professors Bernie Bass and Bruce Avolio is especially useful at sorting out the challenge of managing performance while simultaneously leading change. The model extends from an ineffective Laissez-Faire or 'absentee' leadership approach to transformational leadership. Managers tend to spend their time between these two extremes, focused on fixing problems to maintain order and finding ways to motivate followers by rewarding performance.
To help employees embrace and work toward change, leaders need to shift from typical managerial behaviors depicted in the middle of the model to behaviors consistent with transformational leadership, including:
Idealized influence: Be a role model for followers;
Inspirational motivation: Communicate a compelling vision of the future to your followers;
Intellectual stimulation: Encourage followers to innovate and solve problems;
Individualized consideration: Coach and mentor followers through the change process.
Action Steps
Leaders can begin applying these principles today to guide successful change by following the action steps below:
Idealized influence. Establishing yourself as a role model begins with keeping your word and demonstrating a strong work ethic. For example, Tony Hsieh, CEO and founder of Zappos.com, requires all managers and employees (including himself) to take customer service calls for a minimum of 10 hours each holiday season. As Zappos employees observe their leaders doing what some consider "grunt work," they gain a greater appreciation for their own work and a greater respect for their bosses. Beyond integrity and work ethic, influential leaders are also passionate, knowledgeable and effective. One way to increase your passion is to start working on a bucket-list item, whether it's related to work or not. Read a leadership book and implement the suggestions to become more knowledgeable and effective. As you improve yourself, your staff members will be more likely to view you as a role model.
Inspirational motivation. Brainstorm a list of changes you would like to see happen. Prioritize those changes by ranking their importance. Then use your prioritized list as a springboard to create a clear vision of a brighter future. To communicate your vision to your employees in a compelling way, consider adopting a metaphor that illustrates the key ideas. For example, to emphasize your team's strengths while pointing out areas for improvement, you could compare your team to a body-builder who has recently been skipping leg workouts at the gym. The message becomes clear that over time, those missed opportunities for improvement can turn into a glaring problem. If a number of your employees share something in common (military service, mountain biking, Broncos fans, etc.), use a metaphor within that shared interest to increase understanding and acceptance of the vision.
Intellectual stimulation. One reason that people resist change is because they have a natural aversion to being told what to do. Don't make the mistake of presenting a completed vision to your staff; instead present the vision as the big idea and then brainstorm with them about how to accomplish it together. Encourage their ideas and be willing to make adjustments to your vision and/or metaphor based on their recommendations. When people are a part of creating something they are much less likely to resist its implementation.
Individualized consideration. Making changes in an organization is never easy, even when you have the support of your employees. Take the time to have one-on-one meetings with each employee to discuss their roadblocks, frustrations and ideas for improvement. Maintain an "open door" policy to keep the line of communication open and hold regular coaching sessions to help them improve as they work toward the vision.
Dustin Bluhm, Ph.D., is an assistant professor of management in the College of Business at UCCS. He is also an executive education facilitator through the college's Office of Professional & Executive Development. Bluhm is a three-time entrepreneur with years of experience in industry and is the author of award-winning research on leadership, positivity and ethics. Contact him at OPED@uccs.edu.
[ Dustin Bluhm, Ph.D. ]