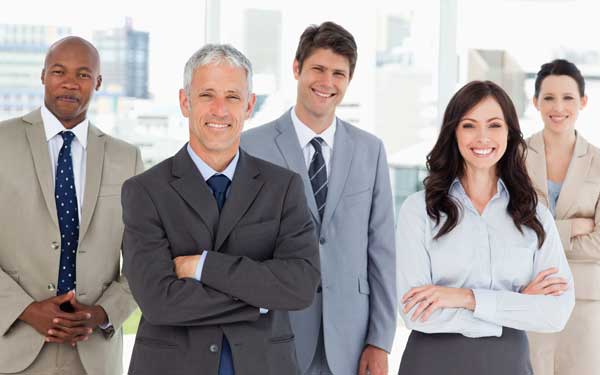 Friday, January 26, 2018
​
Scott Van Ness, College of Business, Colorado Springs Business Journal
---
Baby Boomers have shown themselves to be loyal and reliable employees with excellent problem-solving skills - characteristics many companies and organizations desperately need.
---
Problem: Retaining valuable employees has been a struggle over the last few years for my firm. I need smart, loyal, engaged employees with robust problem-solving skills to fill out my work teams. Where can I find good team members who are seeking to become part of a productive team?
Maintaining work teams has become a major challenge for many firms. With the workforce demographic rapidly changing due to a large number of younger employees entering the job market, older employees are being pushed out the door or just not being hired. These older employees, or Baby Boomers, have shown themselves to be loyal and reliable employees with excellent problem-solving skills — characteristics many companies and organizations desperately need. Additionally, when compared to other workforce generations, Boomers scored better in several areas that businesses value. In her 2016 Gallup Business Journal article "Millennials: The Job Hopping Generation," Amy Atkins's research showed:
Only 7 percent of Boomers changed jobs in the last year compared to 21 percent for Millennial employees;
Sixty percent of Boomers show a strong willingness to stay at their current jobs while only 50 percent of Millennials feel the same way; and
Boomers are the most engaged workplace generation (33 percent), compared to Generation X (32 percent) and Millennial employees (29 percent).
Low engagement and turnover issues can be costly for companies. The Society for Human Resource Management indicates that it costs six to nine months' pay to replace a salaried employee. That means it will cost a company as much as $37,500 to replace a manager making $50,000. As bad as that may sound, that amount may not reflect the "real" cost of replacing team members. Josh Bersin of Bersin by Deloitte said that many companies don't really measure exit costs because some of these factors are difficult to quantify and the impact on customer service is tough to measure. These costs include:
Lost productivity — some employees take a year to two years to match the productivity of the departed employee.
Lost engagement — if employees witness a lot of turnover in the firm, their engagement levels are reduced.
Customer service errors — new employees take more time to serve customers and are less adept at solving customer issues.
Cultural impact — when employees leave, culture can be affected in a variety of ways. For example, many employees are informal leaders whose absence leaves a void in the organizational culture.
Based on this information, hiring Boomers seems like a good strategy. However, this workforce generation is getting older. Will there be enough of them out there in the next few years to really make a difference for your company or organization? Looking at the numbers, we can see that Boomers are still a very large part of the workplace demographic.
Yes, they are retiring, but there are still a lot of them in the workplace and many will still be working in 2020. Additionally, these projections might be a bit soft because they are based on people retiring at age 65. This is no longer the norm. People are living longer and Boomers are commonly working into their 70s. As business leaders, you will have to hire younger employees to stay competitive and move forward. However, many businesses and organizations are finding hiring older employees is answering some of the needs, like retention, loyalty and engagement, missing among their younger workforce. Much of this older talent is on the sidelines or underemployed — and they are eager to get back into the game.
Actions
Bottom line — here are three strategies for finding, keeping and motivating your new Boomer employees:
Hiring Boomers: There are many resources available for finding good older employees for your organization. If you have a need for part-time or seasonal employment, a good resource is RetireeWorkforce.com. Being listed with this site identifies your team as a Boomer-friendly organization. Another good resource for full-time employment is Workforce50.com. This site enables job seekers to find jobs in specific industries and locations. There are other sites (ExecuNet.com and YourEncore.com) are also good places to get your Boomer needs answered.
Keeping Boomers: Some of the strategies used for retaining Gen X and Millennial employees are also effective in keeping Boomers at a company. Job flexibility, including flexible hours and work-at-home options, have proven to be effective practices in retaining older employees. Many Boomers also find themselves caring for older parents, and most health care plans are aimed at younger families, but some adjustments for the needs of Boomers (older children, parents, and even grandchildren) could be easy fixes to your Boomer-retention issues.
Motivating Boomers: Older employees are looking for employment with companies that have a reputation for recognizing talent. Although Boomers do not require the constant feedback needed by Millennial employees, they do value acknowledgment of their efforts. Peer recognition programs are easy to put together and are valued by Boomers. Additionally, Boomer employees are still very ambitious, and they are looking to grow within your organization. If your training and promotion opportunities are limited to your Gen X and Millennial workers, you could be missing out on talent right in your organization.
[ Continue Reading on CSBJ.com ]