Processes make world of difference to customers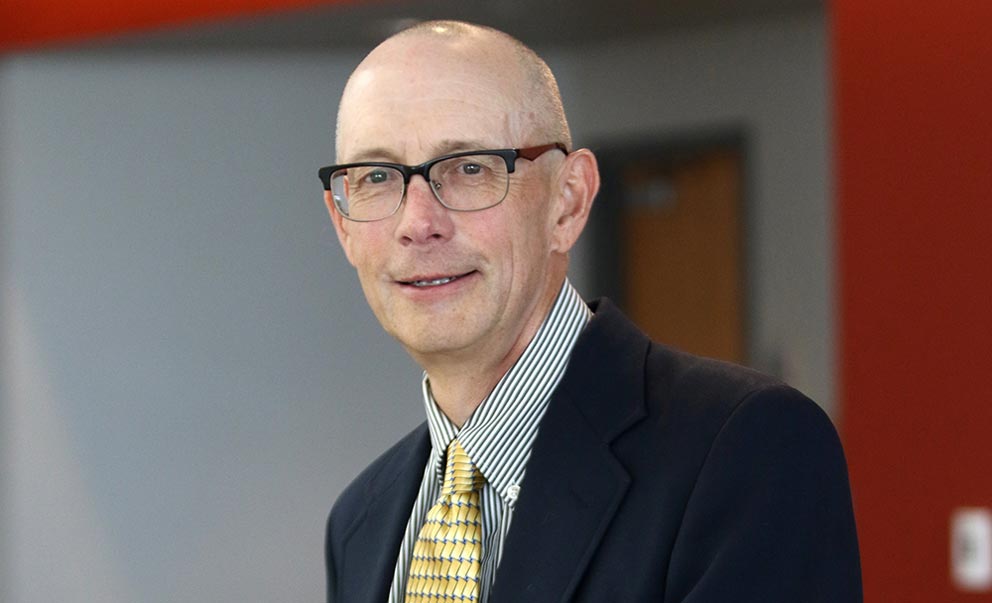 Friday, February 24, 2017
Gregory Stock, College of Business, Colorado Springs Business Journal
---
More often than not, the source of the problem is that the process has not been designed adequately to meet customer expectations.
---
Problem: In my company, we often have trouble meeting customer deadlines. The problem is not with employee motivation. They often work above and beyond what is expected. Despite this effort, we are far too frequently unable to meet customer deadlines. What can we do to address this problem?
Have you had this experience? It's 2:38 p.m. You arrived at your doctor's office at 1:44 for a 2 p.m. appointment, but you still haven't seen the doctor. Eventually, you are shown to an examination room, the doctor sees you and the remainder of the visit goes well. You're happy with the quality of the care you received, but you're not happy with the experience.
Most likely the doctor isn't happy either. In 2013, there were 922 million doctor's office visits. If the average wait were only 10 minutes, the total would exceed 17,000 years of waiting. The actual monetary cost is difficult to estimate, but it's obviously a staggering amount.
Why is excessive waiting such a common problem in health care services? Those in the industry will point to the unpredictability of medical care. That's certainly a factor, but variability is a problem that's common in almost all services.
More often than not, the source of the problem is that the process has not been designed adequately to meet customer expectations.
Every business uses processes to create and deliver products or services to customers. A process is a series of steps that transform resources into value for customers.
One determinant of value is customer time, and a firm's process determines how effectively it meets its time promise to customers. In the health care example, the quality of medical care was good, but the excessive wait time means that the overall experience was not.
To solve delays, the capacity of the process must be able to meet demand. Therefore, a manager or leader must understand both the capacity, which is the volume of work a process can handle, and the demand.
If there isn't enough capacity to meet demand, customers will be forced to wait. It's also important to know how long it takes to complete a job from start to finish, which is called the lead time. The lead time is the sum of the time required to complete all of the steps in the process, along with any delays.
Managers also need to identify any bottlenecks in the process. Bottlenecks are the part of a process that takes the longest time, and it's where work can back up, leading to extensive delays.
Poorly trained or incompetent people, inadequate equipment, poor workflow or plant layout and other issues can cause bottlenecks. It is vital to recognize that bottlenecks generally determine capacity and lead time.
Improving the process time through (or removing) bottlenecks is usually the path to reducing or eliminating delays. To do this, a firm might need to add or better train workers or it may need new equipment. Or perhaps a simple adjustment in workflow or plant layout will ease the bottleneck. Finally, it's important to understand that there will be variations in both the demand and the process, and these variations can compound existing delays.
As a result, additional capacity must be built into the process to absorb these variations. The greater the variability, the bigger the cushion necessary. Trying to operate at 100-percent utilization in an effort to be more efficient will lead to excessive waiting times and frustration for customers.
If you are thinking that because your business isn't a doctor's office this column doesn't apply -- think again.
In almost all businesses, even in a project-based environment, a lot of the activity includes jobs that are repeated again and again.
Therefore, the approach used to deal with delays in service will still be useful, even for businesses that primarily focus on projects or custom orders.
There are several actions that can be taken to reduce delays:
Analyze the process. Create a simple diagram, called a process map, that shows the tasks required to complete the job, the order in which they occur, who is responsible for completing these tasks and an estimate of how long it takes to complete each one.

Watch processes. Are some people too busy, while others are idle? Does work pile up for one person or one machine? Also, try to estimate the time it takes to complete a typical job from start to finish. How does that time compare to what customers expect?

Now look at your process map and think about how the process might be changed.

Can any tasks be done in parallel? Can you combine or rearrange tasks? Do you need to add workers or machines at a bottleneck?

Try to estimate how these changes would affect the times you calculated in the first step. Do these new times better match customer expectations?

After any changes are made, repeat the previous steps to see if more changes are needed -- process improvement is a continuous activity.
Gregory Stock, Ph.D., is professor of management at the College of Business and academic director of the Bachelor of Innovation degree program at UCCS. He is also an executive education facilitator through the College's Office of Professional & Executive Development (OPED). Dr. Stock has authored multiple journal articles on health care management, innovation management and supply chain management. Prior to his academic career, he was an electrical engineer in several high-tech firms.
[ Gregory Stock ]