Commencement profile: International student flourishes at UCCS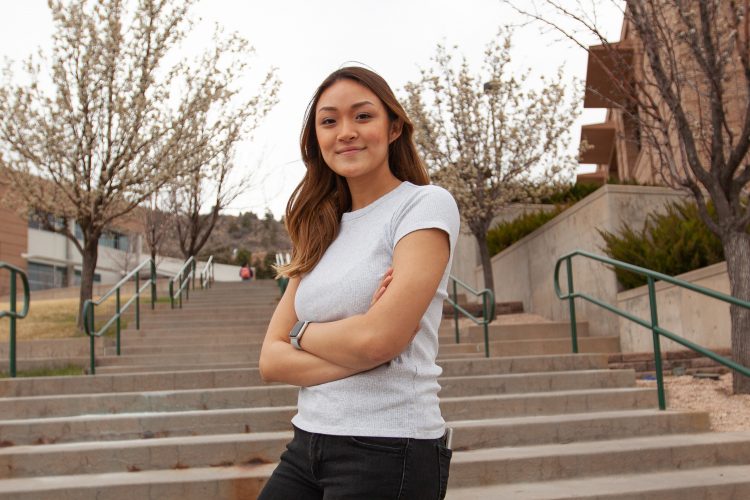 Sue McMillin, UCCS Communique
International student and 2018 UCCS Student Employee of the Year, Agatha Graselia, will graduate with a degree in accounting and a minor in finance.
When Agatha Graselia finished her formal schooling in Indonesia at age 16, she thought she might like to complete a junior and senior year at a high school in America. Her mom told her if she could figure out the process, she'd support her daughter's efforts.
"I don't think she thought I could do it, but I did," Graselia said, explaining how she ended up at Pikes Peak Christian School in Colorado Springs, where her aunt lived. Graselia's sister also has moved to the area.
In the United States on a student visa, she hadn't really thought about what would come next. She thought about going to college in another state when a friend decided to do that, but her mom was hesitant. So she looked around closer to her adopted home, and applied to UCCS as a "placeholder."
"It was not too big, it was not too small, it was not too expensive," she said. "Then, I fell in love with it" and any thoughts of transferring elsewhere vanished. "I found a job on campus with M.O.S.A.I.C. and I love what I do. I love the college that I'm in, the faculty, just the whole community."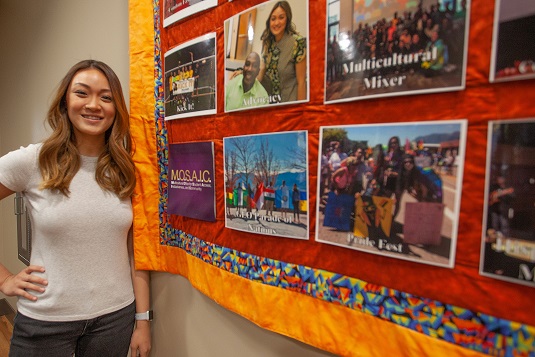 Soon the 22-year-old business major will graduate with a degree in accounting and a minor in finance. She hasn't fully mapped out her future, but she knows she'd like to work in higher education, perhaps in an admissions or recruiting office where she could work with students.
Her job at UCCS' Multicultural Office for Student Access, Inclusiveness and Community helped her figure out that wherever she lands. She wants to work with people. She's in her third year with the office and recently was named the UCCS Student Employee of the Year for 2018.
"I'm humbled," she said, noting that many hard-working students were nominated. "But I'm also very proud."
She works primarily with international students, helping them adjust to the U.S. and local culture. Most of the undergraduate international students are at UCCS as exchange students, staying a semester or two. Those in graduate programs usually are degree-seeking students and stay for the entirety of the program.
She plans educational and cultural events and encourages those students to share their own culture.
"When I first came here I was afraid to share my culture," she said. "I was afraid that people would see me as different. But I learned to express myself and flourish."
Such cultural sharing adds to the vibrancy of the university environment, she said.
"We spend so much money to come here – it means that someone believes in you and invests in you," she said, noting that many people who desire to study in the United States can't because of obstacles such as financing and visa issues. She said she is lucky that her parents, who own their own business, were able to pay for her and her sister to study in the United States.
For now, Graselia would like to remain in the United States, and she's applied for a work visa. She's torn sometimes when she returns to Indonesia, because it is "home" but doesn't feel the same.
"Colorado will always have a piece of my heart," she said. "It's really weird – I have these two worlds. But I believe that no matter where you go you'll always find something that you want to do."